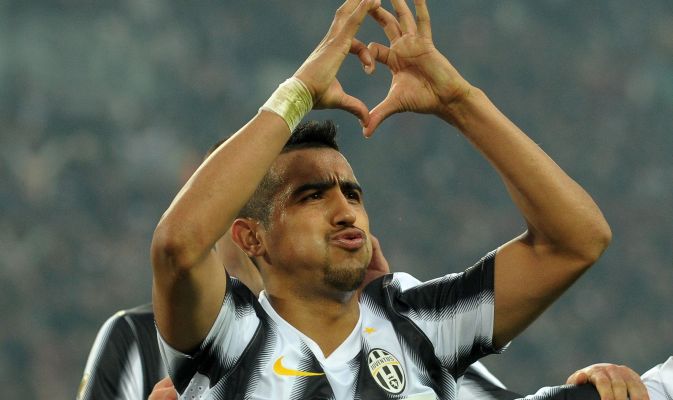 It turns out the words of the former Juventus president Giovanni Cobolli Gigli describing Zdeněk Zeman as "too old" were not the worst thing the former Lecce coach had to hear as listening to Juve's fans laughing their "……" off his team were nothing but mortifying.
Juventus thrashed Roma beating them 4-1 at the new Juventus stadium and if it weren't for Maarten Stekelenburg and the crossbar this game could have ended with a new Juve record over the Romanian Wolves. The first chance came from a Martín Cáceres cross that Alessandro Matri failed to grasp and ended with a wide Claudio Marchisio shot.
The first Juventus goal came from l'architetto, as Andrea Pirlo's costless kick shot came powerful and low to hit the bottom right corner of the net putting Zdeněk Zeman in the first steps of disgrace.
Maarten Stekelenburg denied Marchisio of reaching the ball but Alessandro Matri was there for the follow-up striking the ball directly towards the arms of Leanardo Castan, where the referee had to award Juventus a penalty kick that was scored by King Arthur Arturo Vidal.
In a few more minutes Vidal showed some braininess with a spectacular volley that reached the Prima Punta of the Bianconeri tonight Alessandro Matri who scored his first Serie A goal of the season, putting himself back in the race of the starting striker spot.
Before the end of the first half Juventus had more chances over the helpless Maggica as Claudio Marchisio was one on one with the keeper but his ball hit the left bar, and a superb volley by Andrea Pirlo found Matri in the box who passed the ball to Mirko Vucinic but his shot hit the crossbar.
The second half started with a Montenegrin bullet that found a flying Stekelenburg for the rescue. As the time passed the Giallorossi were the better side holding possession and eventually winning a penalty through Mattia Destro after a Bonucci foul, Pablo Osvaldo was there to score his third goal of the season and Roma's first of the match.
The Vuci-Stek scenario continued as Vucinic came with another stunning shot, but the impressive Stekelenburg was right on time to deflect it.
In the dying minutes Andrea Barzagli gave the atomic ant his special Roma moment when he beated Stekelenburg to score the bullet of mercy and slay Roma's hopes, awarding himself the title of Juve's Capocannoniere.
Facts:
· Juventus are undefeated in 45 Serie A games
· Juventus conceded their first home goal this season
· Juventus hold the best average position in Serie A
· Juventus hold the best offense in Serie A
· Juventus have nine different players scoring for them this season more than any other Serie A team
· Roma failed to get any clean sheet this season