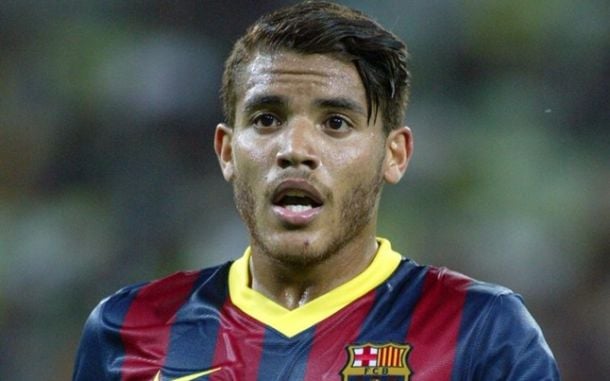 Barcelona spotted Jonathan - and his brother - at a tournament in France when they were young boys. They saw enough potential to bring both boys over to play in their world famous academy, La Masia. After impressing for the younger sides, Jonathan was made captain of the Juvenil A team in 2008. After showing more signs of promise, Jonathan was selected for Barcelona B, by none other than Luis Enrique. For the years that followed, Jonathan flirted with the first team, often making cameo appearances in between injuries.
But Jonathan Dos Santos' five-year stay at Barcelona has come to an end. The midfielder mainly featured for the Spanish giant's "B" team, but made 14 league appearances in all for the first team.
His time at Barça was over-shadowed by long-term injuries. Last season he was unable to play any part in the season, due to a serious knee injury.
It seems as though a move away will help him kick-start his career once again. Jonathan will also be taking a similar route to his brother, Giovani, who left Barcelona in 2008. Giovani went the the Premier League first, before heading back to Spain with Racing, Mallorca and eventually Villarreal.
It was reported than a number of Spanish clubs were interested in sign Jonathan, but after meetings between the two clubs, a deal has been agreed for around €2m.
The Dos Santos brothers will be re-united once again, and one can only hope that Jonathan can keep himself fit and start showing the potential he showed as a youngster.