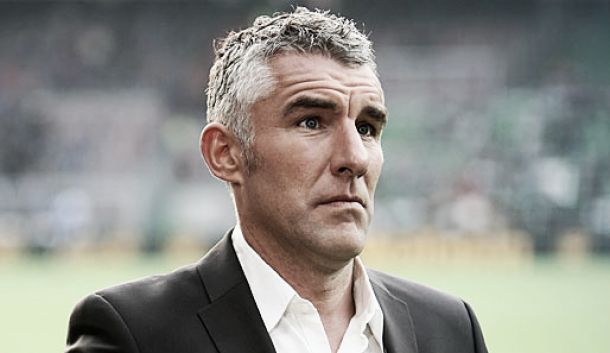 Today it was confirmed by Mirko Slomka's lawyer, Horst Kletke, that the ex-Hamburg coach is filing a law suit against his old club, and is seeking €1.4million in compensation. Slomka was sacked earlier this season after just three games of the Bundesliga campaign, and after just eighteen months in charge at Hamburg.
Hamburg's disappointing start to the season - no goals in the first three games, and just the one point - meant Slomka's departure was inevitable, and indeed he was let go on September 15. Reports, however, claim that the German had a clause in his contract stipulating that he must receive half of his given salary, plus bonuses - adding up to a total €1.4million.
Slomka's tenure was a largely unsuccessful one, and Hamburg were incredibly lucky to escape the drop last time around, avoiding slipping into the second level of German football by the skin of their teeths. Der Dinosauriers twice drew in the relegation playoffs against Greuther Furth, meaning they survived on the away goals rule.
Together with his lawyer Kletke, Slomka will now go to the German Football Association (DFB) to seek an arbitration process. Kletke was only recently in the news for another case, after he only succesfully contended a €800,000 compensation deal for former Hamburg sporting director Oliver Kreuzer, who was sacked by Hamburg ahead of the new season.
It was a situation in the end resolved by an out of court settlement, which many believe will be the outcome from Slomka's law suit.