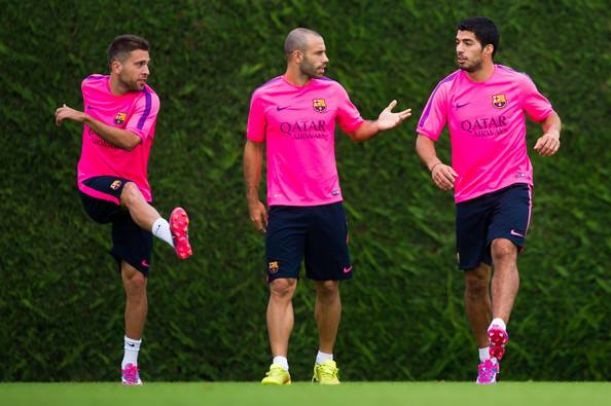 Uruguay manager Oscar Tabarez has publicly defended his international striker Luis Suárez, after claims suggested that the former Liverpool and Ajax forward was overweight; having not played competitive football since his biting incident on Chiellini at the World Cup in July against Italy.
He sealed a £70million pound move to Liga BBVA, to join Barcelona during the summer after the tournament had finished - and even though he is unable to play until mid-October, he has kept fit by playing in club friendlies and was allowed to start training with his team-mates when CAS quashed his ban from "all footballing activity."
Suarez has been suspended from representing Uruguay in 8 competitive international matches, but has been named in the squad for their friendlies next week against Saudi Arabia and Oman.
Tabarez had this to say: "I cannot imagine that a club like Barcelona would buy a fat player, he (Suarez) is in his best footballing years and, beyond his mistakes has everything needed to succeed. I believe it is important for Suarez to keep in contact and training with the national team despite the ban, not only for him but for the national team overall and his team-mates. We have to see the things positively, because given his circumstances he could be given a ban reduction; eventually at some point of the World Cup qualifying campaign we will have a fantastic addition to the national side in Suárez and we should look at it from that point of view."