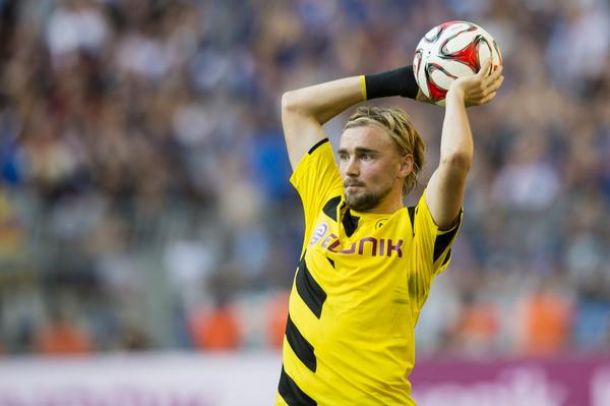 Borussia Dortmund's Marcel Schmelzer has been ruled out for a further four weeks with a broken hand.
Following a strong performance against Anderlecht in the Champions League, Schmelzer will be out of action for a month with his injury. After breaking his hand in the 1-0 defeat to Hamburger SV at the weekend the left-back was operated on successfully, according to BVB team doctor Markus Braun. The operation took place on Saturday night and he'll be missing for the second time this season, after missing three weeks in August and September.
Schmelzer's injury means Dortmund are now without himself, Henrikh Mkhitaryan, Ilkay Gündogan, Marco Reus, Oliver Kirch, Nuri Sahin and Jakub Blaszczykowski. Thankfully Mats Hummels and Ji-Dong Won have made recent returns to the team and Sebastian Kehl was able to play in Saturday's disappointing defeat. After the loss to HSV, Dortmund currently lie in 13th place with just two wins from seven games.
However, Jürgen Klopp has hinted that Gündogan will make a long-awaited return to action after the international break and Reus and Mkhitaryan won't be far behind. Once Klopp finally has a full squad to choose from, there should be a marked upturn in die Schwarzgelben's results.