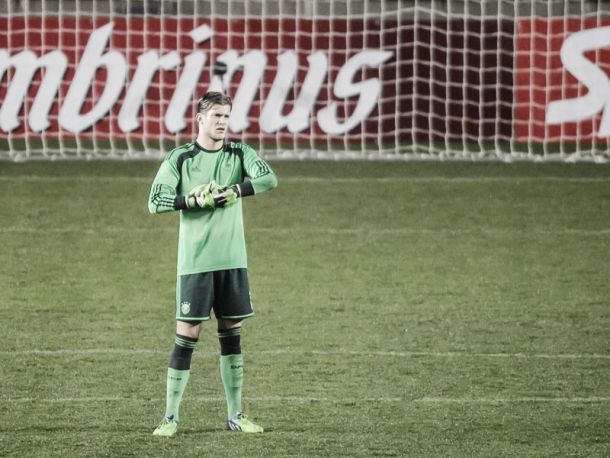 21-year-old Loris Karius signs a three-year contract extension at Die Nullfünfer.
The Mainz keeper had been linked with English Premier League clubs Liverpool and Arsenal but the 6' 2" Shot-stopper has elected to stay in Germany in the red of Mainz.
"It was not an easy decision for me," Karius admits, "but it's definitely the right one. And in the end it was a decision by the heart! "
He explained: "For me it is a commitment to the club and our fans. After three years, I know what I'm a part of the Mainz family. And I look forward to the coming years here!"
Director Christian Heidel spoke with delight at the news "We are pleased that Loris remains, he has always continued to grow in recent months and will continue to grow in game quality in the coming months."
Loris Karius played yesterday morning in training as a outfield player, then gave up the goalkeeping training and went earlier to the dressing room: It was officially announced as a precaution due to some shoulder pain.
This season, he has played in every Bundesliga game this season keeping five clean sheets, making fifty-four saves in those appearances with a average claim success rate at 99%, failing to claim a cross just once this season.