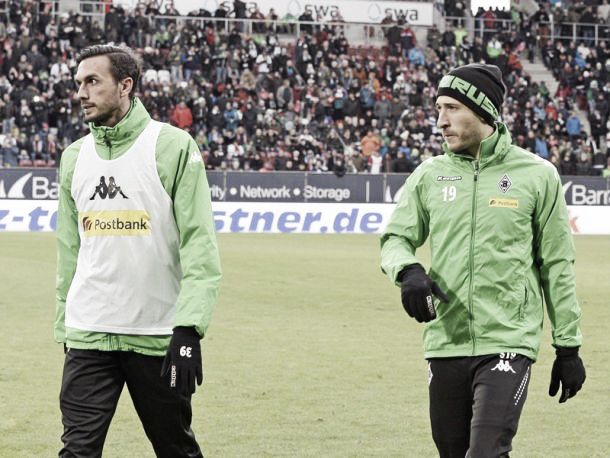 After Borussia Mönchengladbach's American international Fabian Johnson came out in the press saying he wants to play more and especially in his favoured right-back position, it certainly surprised head coach Lucien Favre.
Johnson has only appeared sixteen times for his new club, since his costless transfer from Hoffenheim in the summer. It's been a frustrating start to life at his new club, in the first half of the season he's only started seven games, three in the Bundesliga and four in the Europa League.
During his time at Gladbach, Johnson has played at right-back and on the left of midfield. Although he's happy to help the team, he's admitted he would like to play at right-back, a position he caught the eye on a number of occasions for Hoffenheim last season and at the World Cup for USA.
After this it's lead to rumours of a spat between the American and Favre, the Gladbach boss came out today and said, "He has always told me that his favourite position is on the left. That's a problem; he tells me this and [tells] others that his favourite position is at right-back. I wasn't aware of that,".
The second half of the season will be an interesting one for Johnson and only time will tell if the rumours are true with regards to his relationship with Favre, or if the matter is simply dealt with quickly and out of the media attention.