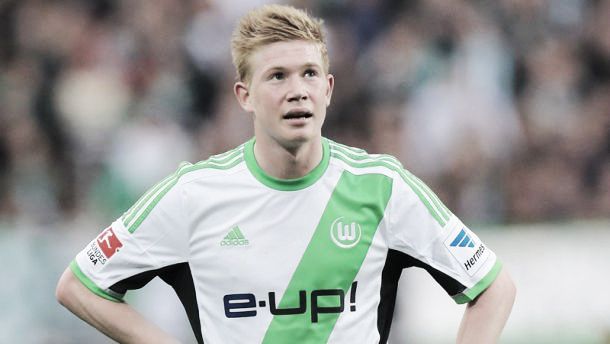 Dieter Hecking, Wolfsburg's manager, has played down reports that Manchester United are interested in young Belgian creative midfieldert Kevin De Bruyne. Amid transfer rumours that the 23-year old is high on Louis van Gaal's watch list, Hecking claimed the interest was "an acknowledgement of our work."

The ex-Chelsea midfielder joined Wolfsburg in January of 2014 but has been linked back to a return to the Premier League, despite him being under contract with the Bundesliga side until 2019. The midfielder started the season in impressive fashion, leading Wolfsburg to second in the table with three goals and ten assists under his belt. He has recorded one of the highest amount of assists in the top five European leagues, an impressive feat for a player who feels he has something to prove. Patrick De Koster, his agent, claimed, "I know that a few clubs are interested in him [De Bruyne]."

Despite all the news surrounding Wolfsburg and the Belgian playmaker, Hecking said, "It's normal that clubs like Manchester United are interested in top players. That's an acknowledgement for his and our work."

If his second half of the Bundesliga campaign is just as impressive as his first, De Bruyne could be subject to interest from multiple top clubs throughout Europe, something that could even come back to haunt his former club, Chelsea, in the future; after selling him for a reported fee of £17million pounds as he was not in the first-team immediate plans and was fed up at his lack of playing time.