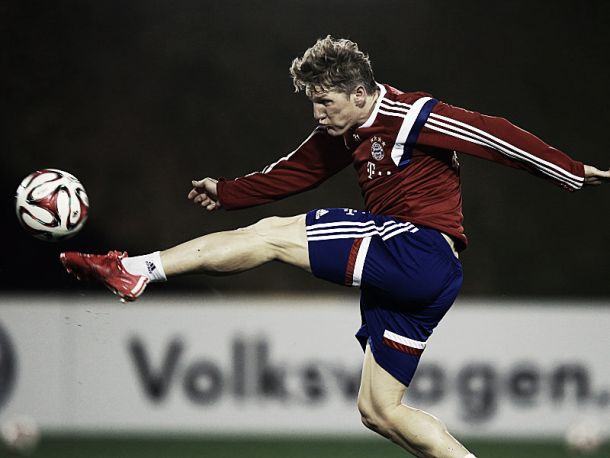 Following his dream come true last summer, but Bayern Munich midfielder Bastian Schweinsteiger hasn't stopped dreaming of even more success with Nationalmannschaft.
World Cup success has left him hungry for more success. In an exclusive interview with Sky Sport News HD, he revealed that the summer of 2016 is already on his mind. "I want to win the Euro Cup in 2016".
His plans for 2015 are big as well. He wants to celebrate domestic and international successes with FC Bayern. Last year the comfortable situation at the top of the Bundesliga table may have caused the team to lose focus, which is thought to have been a factor in losing the Champions League semi-final to Real Madrid.
2015 is supposed to be different. "I don't think history will repeat itself. We have a quality squad and our players love being on the pitch and winning. We will retain a high level up until the last fixture. We do respect the other Bundesliga clubs," said Schweinsteiger.
The 30-year-old veteran considers every player in the Bayern squad to be part of the success. "We've got a really flexible team, one which can play a number of different systems,"
World Cup success has taught him an important lesson. "You can only win a major title if you have 20 or 22 players in excellent shape. It's always been this way and that's why I'm assuming the lads will keep this in mind," he explained.
Despite only playing eight fixtures during the first half of the campaign due to injury, he is ready for action now. "I'm feeling really well. I think every game that I play will help me find my stride again and return to old strength," he concluded.