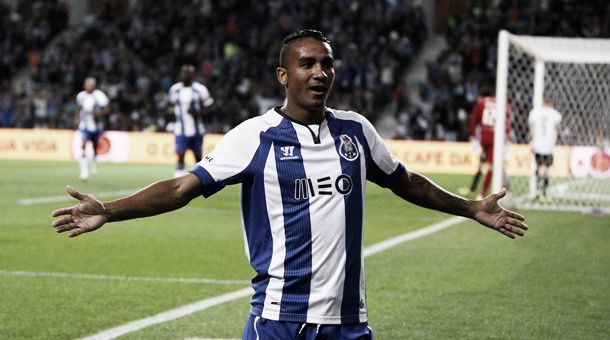 Real Madrid manager Carlo Ancelotti has fuelled rumours about a potential move to sign Porto's Brazilian right-back Danilo, 23 - but has confirmed that no deal has been finalised as of yet, on the contrary to reports in the Spanish press over the past few days.
According to reports, the youngster is reportedly set to snub the likes of Premier League duo Arsenal and Manchester United to join the defending UEFA Champions League winners at the end of the current season on a six-year contract, and Ancelotti admitted he is a fan of the player before refusing to be drawn on the transfer speculation surrounding him at the moment.
At his press conference on Friday, Ancelotti was asked whether he had spoken to Carvajal and Arbeloa about the imminent arrival of another right-back, and said the following in response: "I don't need to talk to them about this Danilo issue, they know not to listen to rumours during this stage of the season. We have not really talked about Danilo; we do not talk about signings.
Of course, I know all the players in Europe, because I keep track of all the championships. I also, of course, know Danilo. I like him, but I like many other players now in Europe.."
quotes' source: Goal