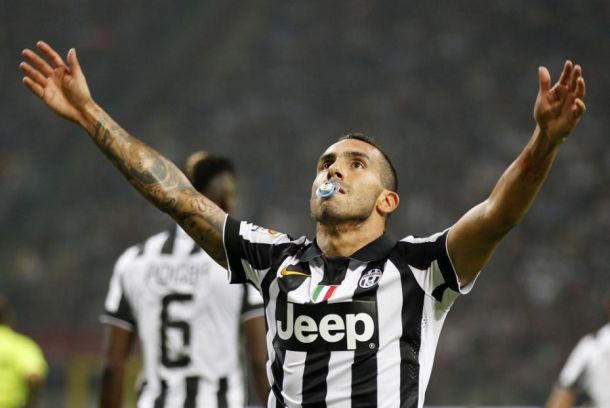 Juventus will take the advantage into Tuesday mornings clash against Dortmund, however with the first leg finishing 2-1, Dortmund could easily steal the tie with an all important away goal in the bank. Although the possession statistics say otherwise, Juventus had the better of the match in Turin and missed several opportunities to put the tie out of Dortmund's reach through Pereyra and Morata, but were unable to do so. Chiellini unfortunately produced his own Steven Gerrard moment, slipping over while receiving a short pass which allowed Marco Reus a 1 on 1 opportunity with Buffon.
The clubs bring contrasting domestic form into the tie. Dortmund had been languishing in the bottom half of the Bundesliga table which included some time in the relegation zone. They have turned around their recent form with 3 wins and 2 draws from their last 5 games to return to mid table, however at times not playing in the most convincing fashion. Juventus on the other hand have not moved from the top of the Serie A table since late September, with the only genuine contender Roma not able to catch them.
So how will the match play out?
Dortmund:
Die Schwarzgelben will need to find a goal if they are to progress through to the quarter finals. Pierre-Emerick Aubameyang and Marco Reus have helped to propel Dortmund's recent form, and will need to be instrumental if they are to win this game. Aubameyang will need to improve on his weekend performance against FC Koln, being largely ineffective and substituted at the 76th minute mark. Klopp will look to pair Mats Hummels and Neven Subotic in the heart of defense, however Lukasz Piszczek and Nuri Sahin will be missing due to respective ankle and adductor muscle injuries sustained in the first leg. Kagawa and Kirch should be the main beneficiaries of these injuries.
Predicted starting 11: Weidenfeller; Schmelzer, Subotic, Hummels, Kirch; Kehl, Gundogan, Reus, Kagawa, Mkhitaryan; Aubameyang
Juventus:
Allegri will need to draw on all his previous champions league experiences with Milan in this match as it could prove the difference. He intelligently rotated enough of his squad for last weekends game against Palermo to nab a result in what is a tough away fixture, but also take the opportunity to rest some key players for the upcoming game. Paul Pogba's accumulated yellow card suspension for the game against Palermo will mean that he will be fresh to continue his outstanding season for the Bianconeri alongside Arturo Vidal who has welcomed some good form recently and also Claudio Marchisio who's consistency has been key to Juventus' success this season, will all need to perform in what could be the most important area of the pitch. The biggest question mark however hangs over the head of "il maestro" Andrea Pirlo. A calf injury in the first half of the first leg may have been a blessing in disguise as his impact on the game wasn't to the standard that we are all used to watching. His substitute Roberto Pererya would come on and cause havoc for the rest of the match. If Pirlo is fit to play it could cause Allegri some selection headaches, as could a recent return by Andrea Barzagli.
Predicted starting 11: Buffon; Evra, Chiellini, Bonucci, Lichsteiner; Pirlo, Pogba, Marchisio, Vidal; Tevez, Morata
Head to head statistics:
Juventus' last win in Germany against Dortmund came during the group stage of the 1995/96 champions league campaign, the game finishing 3-1.
Dortmund's last triumph over Juventus in Germany was their famous and only champions league title during the 1996/97 campaign, also 3-1.
Juventus hold a 62.5% winning record over Dortmund, being 5 wins from 8 meetings.
Both teams hold the highest percentage of average tickets sold in their respective leagues for home games, Juventus with 84% and Dortmund 100%.
Prediction:
Klopp's tactics and father like presence to his team will need to be at the forefront if they are to win the tie. He will most likely bring Immobile back to the bench and start Aubameyang in his lone striker position to try and score an early goal and put Juventus on the back foot. However with Juventus' impressive early goal scoring record this season, 1 goal from the Bianconeri could be too much to ask of Dortmund, needing to penetrate Juventus' wall like defense twice to stay in the match.
Dortmund 0 - 1 Juventus