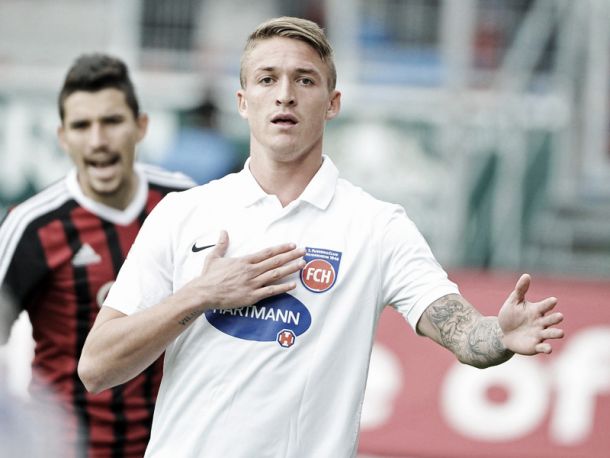 Manuel Janzer has found a new club, after asking to have his 1. FC Heidenheim contract terminated. He'll join Holstein Kiel on a two-year deal.
After a heart-breaking defeat to 1860 Munich in the promotion play-off, Kiel have already started to strength ahead of another promotion push next term.
Milad Salem arrived from VfL Osnabrück, and now Janzer has added to their attacking line.
The former VfB Stuttgart youngster made just ten appearances for Heidenheim last season, seven of which were off the bench.
"Manuel Janzer received a good education in the youth of VfB Stuttgart and is flexible in the attack. He has a lot of potential," said sporting director, Ralf Heskamp.
Head coach with the Storks, Karsten Neitzel, added: "Manuel is faster than average and has, in our view, still room for improvement.
"For us he is another alternative in the attack. We hope that both sides will benefit from the collaboration."
Quotes via kicker.