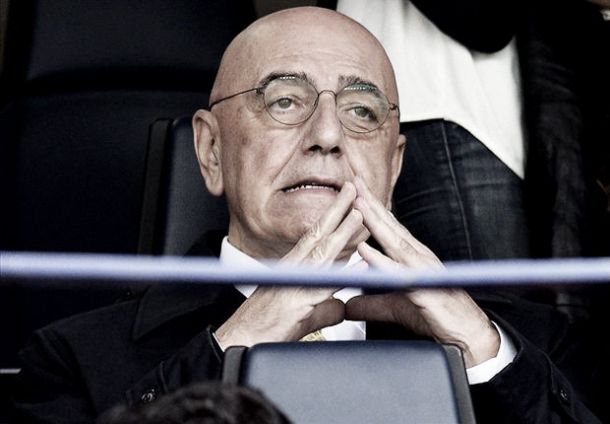 Regret, it can stay with you until you either come clean or die. In this case it still haunts AC Milan's CEO Adriano Galliani to this day.
What could possibly haunt someone years after letting someone leave their club uncontested? In this case, letting one of the top midfielders leave for free is enough to stick to the mind of someone many years after the decision was made to cut him loose.
Rewind to 2011, AC Milan win the Scudetto and after the season ends the club informs Andrea Pirlo they do not want him back ahead of the following season. The club later claimed the two sides mutually parted ways, years after Pirlo claimed he wanted to play for Milan for the remainder of his career. Something just did not add up.
Now many years later, Galliani has come out publicly about the decision to let Pirlo go. The 71-year-old shared just enough of his side with newspaper outlet Gazzetta dello Sport to get people talking.
He said 'the biggest mistake I made on the market was to let Pirlo leave, although it was an error shared with others.' As though he knew he'd be asked, he naturally added 'Don't ask me who.'
Many knew it was not Pirlo's decision to leave nor was it mutual, the club just decided it was time to move on from the midfielder, a decision they very soon regretted.
Front office mishap
It would later come out in the press that it was a number of front office members who pushed Pirlo out, something he did not take lightly.
Along with the rest of the front office, Milan's manager at the time Massimiliano Allegri was also a part of the group who pushed Pirlo out the door. Allegri later went on to coach Pirlo once more in his final season at Juventus.
In Pirlo's book he revealed that after ten years at the club all he received for his service was nothing but a silver pen. The decision to let Pirlo leave seemed to have awoken a beast because what happened next is something special.
Il Professore
After departing from Milan, Pirlo joined Serie A counterparts Juventus on a free transfer where it very soon became clear that the creative midfielder can still play at a very high level.
Since departing for Turin in 2011, Il Professore (the professor) as Juventus fans called him, won four straight Scudetto titles with the Bianconeri, meaning he'd won five consecutive titles if you include his final year as a Milan player. Pirlo played a vital role in every game with Juve up until the end of this season when he left Italy for the MLS.
During his four-year tenure, he was still consistently a regular - not only with Juventus but with the Italian national side too. Both sides seemed lost whenever Pirlo was not in the midfield, especially because he had the ability to make his team-mates look impressive and was constantly a game-changer with great vision and service through the middle towards goal.
The simplest way to put Pirlo's spectacular displays year-after-year is, he is a man of pure class. When he is on the pitch with a ball at his feet, he is a man amongst youngsters just having fun.
Making the move to America
Following Juventus' Champions League loss to Barcelona, it was confirmed that Pirlo would be leaving Europe to join the MLS. Pirlo signed with New York City FC as the team's third designated player joining English midfielder Frank Lampard and Spanish striker David Villa in their ranks. It was reported the midfielder would sign an 18-month contract, believed to pay him approximately around €5million euros.
He made his professional debut for his new employers on the 26th of July, making a cameo appearance during the fixture against Orlando City. Although he came off the bench, he created two assists.