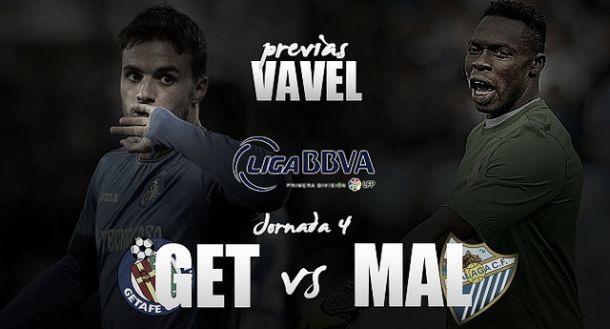 Basement club, Getafe, take on struggling Málaga in a battle of 20th versus 15th at the Coliseum Alfonso Pérez, kicking off match day four in La Liga.
Form
As mentioned above, the hosts have not been playing their best football so far. The only thing they really have going though is that they can score goals – two in three matches – but it is their defense that has been giving them all sorts of trouble, allowing six goals into the back of their net, giving the hosts the second worst goal differential behind Rayo Vallecano.
In their first match of the season, Salva Sevilla scored in just the third minute of the new season and that was all Espanyol would need to win those three points. Getafe would score late goals in the other two matches, against Granada and Athletic Club, but those would come too late as there was just not enough about them going forward.
Málaga, on the other hand, have at least managed to get two draws against semi-decent opposition and played Barcelona to a narrow 1-0 loss at the Camp Nou. This is a good sign for Javi Garcia as his club can defend as a unit extremely well. However, if the Anchovies can manage to scrape a goal or two against their match rivals, the three points should be in the bags.
Giving up just a goal to Barcelona will be one of the highlights of their season. And the goal scorer was not Neymar, Luis Suarez or Lionel Messi, it was Thomas Vermaelen – a man who had not scored in a match since Arsenal's League Cup defeat to Brentford back in November, 2012. Containing the big three though would have surely have given them a confidence boost that Malaga will carry for some time.
Key Players
Once the 25-year-old Croatian forward, Duje Cop finds his scoring touch again, he will be tough to stop. In his last two years with Dinamo Zagreb, he scored 34 league goals in 48 matches before being loaned to Italian side Cagliari in the January transfer window. Now on loan with Malaga, all he will need is one good opportunity to find the back of the net and the goals will start coming in more regularly.
This Getafe squad is strange. It is filled with a lot of up and coming youngsters, mixed alongside veterans who have jumped from club to club and are now simply looking for a home. Perhaps, the one with the most talent, the one who had the most potential in his younger days is Pedro León.
Back in 2010, he was sold from Getafe to Real Madrid for 10 million Euros. Unfortunately, León only appeared in six league matches over the course of two season before eventually moving back to the Alfonso Perez where he adds a presence on the pitch that is second to none for a side like Getafe who seem as though they are always an afterthought in the Spanish football realm.
Prediction
Malaga are going to come away with a victory tonight one way or another. Looking at Getafe's leaky back four, you would have to imagine that the hosts are still going to give up a goal either off a set piece or on a counter.