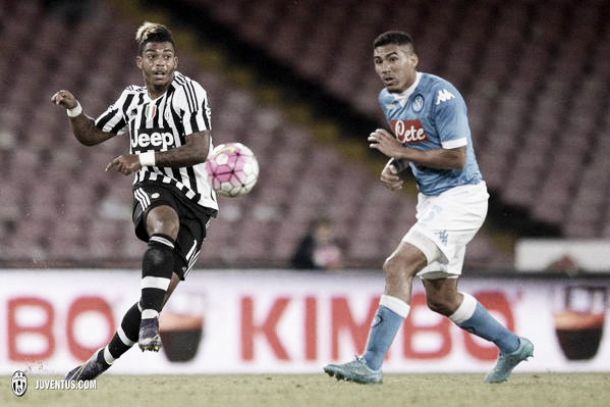 Juventus' season has been a mixed bag filled mostly with negatives. The Old Lady has started the season with just one win in the team's first six games. Over that span, the team has drawn twice and lost three times. The Bianconeri did, however, claim a crucial Champions League victory away to Manchester City to open their European campaign, but outside of that it has been a slow start in Turin.
A good deal of this has been due to injuries. Claudio Marchisio, Mario Mandzukic, Sami Khedira, Stephan Lichtsteiner and Alvaro Morata have all missed or are missing time due to injuries.
Lemina continually starts despite injury crisis
Despite the injuries taking a toll on Juve, one player who has taken advantage of the situation is Mario Lemina.
The 22-year-old central midfielder has been a bright spot for the defending champions. According to WhoScored, Lemina has been the best Bianconeri player in Serie A play with a 7.40 rating. Ratings-wise, Juan Cuadrado is the closest player to Lemina. The Columbian checks in at 7.17.
While it's extremely early to heap any kind of expectations on Lemina, the Gabonese international has put in some extremely strong showings. The young midfielder has aptly stepped into the role of defensive midfielder, serving as a shield in front of the defense. Lemina is averaging 3.7 tackles, 0.7 clearances and an interception per match.
These displays have been especially crucial because of the injuries to central midfielders like Marchisio and Khedira. Khedira, in particular was ticketed for a role similar to what Lemina has provided.
However, Lemina hasn't been all about attacking. He's completed 54.3 passes per game in Serie A, the best among Juve midfielders. The loanee also has completed 92 percent of his passes in general, the best among Bianconeri players with more than one appearance.
Shrewd business by the old lady
What's even more impressive about Lemina is the price for which Juve acquired him. The midfielder moved to Turin on loan this season with an option to make the move permanent for "a price of €9.5 million" as per Juventus' official website.
What's more is that surplus defender Mauricio Isla moved the other direction on loan to Olympique Marseille. The French giants can make Isla's loan permanent, also per Juve's official website, for "a fixed price of €7 million." Should Isla sign for the French club, it would mean that Juve acquired a young and extremely talented midfielder for an unnecessary squad player and €2.5 million. Not a bad day at the office.
Lemina has only made three Serie A appearances in a black and white shirt. And while things could change over the course of a season, the 22-year-old midfielder has the look of someone set to become yet another transfer window success for Juve.