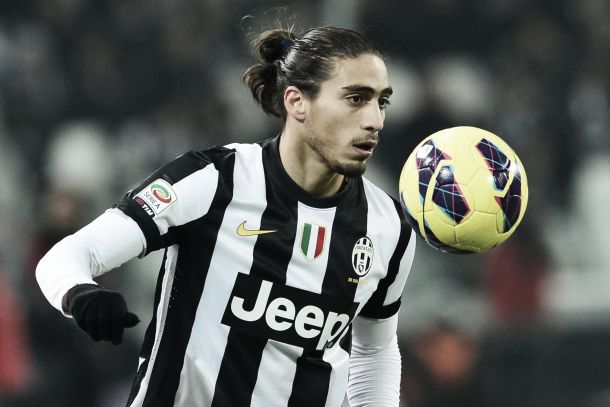 As if Juventus were barely staying afloat with injuries and all the changes to their squad, they will now be without Martin Caceres due to a team suspension.
Caceres, 28, will be suspended by the club for allegedly drinking and driving on the night of September 28, which resulted in the defender crashing his Ferrari into a bus shelter in Turin.
The defender will be suspended for Juventus' Champions League match on Wednesday, when the team travels to play against Sevilla. Caceres will also be fined for the incident.
Plagued with injuries
The Uruguayan defender has really put Juventus in a tough spot with his latest actions. The club are already missing several players due to injury and with the club now having to suspend him, it makes their Champions League match-up that much more difficult.
The team will already be without a handful of players in this match. Stephen Lichtsteiner, Mario Mandzukic, Sami Khedira and Claudio Marchisio all have injuries.
Reaction
The club's reaction to the incident was definitely disappointing, as they expect more from the 28-year-old. The club released a statement that read:
"The conduct of Martin Caceres on the night of 28 September represents gross violation of his responsibilities as a Juventus player, as well as damaging the image of the club."
It wasn't all disappointment for the defender, as he has the support of his teammates through a statement given by team captain Gianluigi Buffon.
"Martin has the total backing of all the squad," Buffon said. "He knows he's made a mistake."
Buffon went on to add "Obviously it was bad timing, coming two nights before a big game like this, but he's understood and he's sorry."
Time at the club
Caceres, who joined the Bianconeri in 2012, has been a vital part of the Italian side's lineup. He has won four straight Scudettos, and was also a part of Juventus' run in the Champions League last season which saw the team lose in the final to Barcelona.