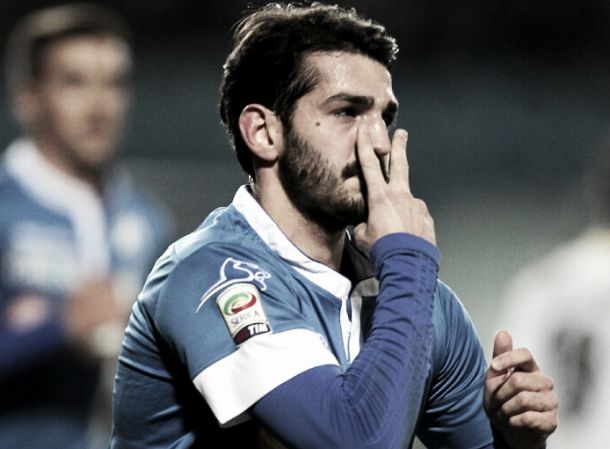 Marcello Carli, sporting director of Empoli, has revealed that the club have no intention of selling Riccardo Saponara in January amid rumours linking the ex-Milan midfielder with the Turin outfit.
Corriere Dello Sport believes that the midfielder will seek pastures new in January given Empoli's struggles and that Juventus, who have been seeking a creative midfielder since the summer, is a plausible destination.
There will be no departures
Speaking to Calciomercato, Carli quashed rumours of a potential exit and revealed that "no-one will leave in January".
"Saponara in particular is an important player for us, and his absence [through suspension] is weighing heavily," added the Italian. "You have to see the positives in every situation though, and without Riccardo some interesting young players have had the chance to prove their quality."
Even in spite of Empoli's struggles since the departure of Maurizio Sarri to Napoli, Saponara, whose move from Milan to the Tuscans was finalised in the summer, has remained a bright spot in an otherwise dismal campaign.
Empoli are languishing in seventeenth position -- two points clear of 18th placed Verona -- after surrendering meekly to the threat of Roma last weekend.
Maccarone pleads for support
Empoli talisman, Massimo Maccarone, has conceded that his side are enduring a "very difficult season" but has urged his teammates to "offer support" to each other.
"We have to try and get as many points as possible to move away from the drop zone. The veteran told Empoli channel on Friday afternoon that they "take it game-by-game." "Everyone knows Empoli" he continued. He then went on to say that "we know that we were born to suffer." He concluded that they need "support from everyone", and that the Azzurri faithful "have never failed" in doing so, something "important" for the team as a whole.
Empoli welcome Genoa to the Stadio Carlo Castellani as they seek their third victory of the season.