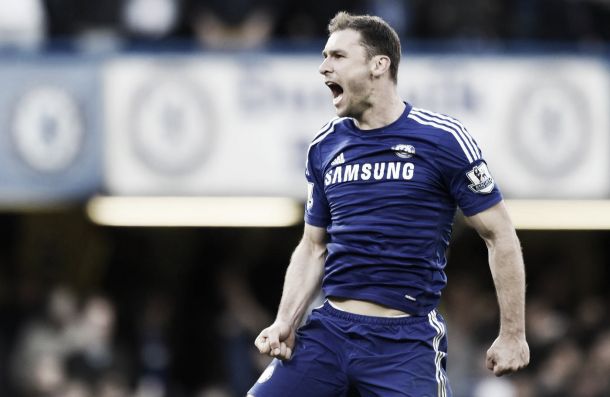 It has been a revival year for Inter Milan. After their struggles last year, Roberto Mancini's men have bounced back and have had a strong start to this season. Inter are currently tied for first in Serie A with Fiorentina and have only lost once, which was a 4-1 pounding by Fiorentina.
Strong start to season for Inter Milan defense
The defense has gotten off to a very strong start as well. They currently sit first in Serie A in goals allowed with only 7 goals allowed so far. New transfer Miranda has done a great job as he is stepping up in wake of Nemanja Vidic's injury. Samir Handanović is still in good form in goal and both him and Miranda have helped the strong start for Inter. But Inter could improve on the wings. Right back Martin Montoya came over from Barcelona this summer on a two year loan but hasn't exactly produced to the level both him and the club would like.
Time for Ivanovic to leave Stamford Bridge?
However, for Branislav Ivanovic, the beginning of the season has not been kind. After having a strong year for the Blues last year, the Serbian has experienced a massive drop in form. He looks slower and his defending errors have been problematic for a supposedly strong Chelsea defense.
He is getting up there in age and his contract expires soon. Jose Mourinho and his team have capable heirs to Ivanovic's spot as César Azpilicueta can easily switch over and fill his spot. The plan was to have the Spainard take over Ivanovic's spot last year and have Felipe Luis at the left back spot. But Ivanovic's great form last year kept Azpilicueta at the left back spot and Luis went back to Spain to play for Atletico Madrid.
But now Ivanovic's form has dipped and Chelsea may be looking to move him this winter or let him walk for free in the summer.