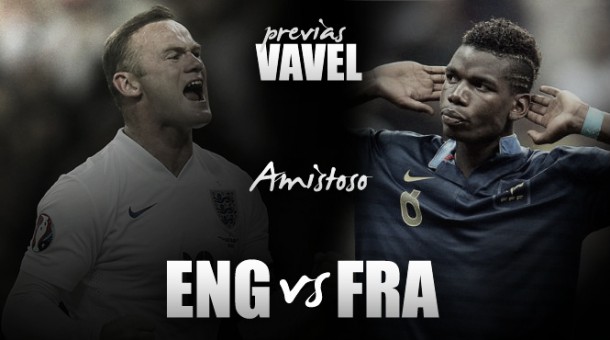 Wembley Stadium will be the stage for what will prove to be a emotional friendly on Tuesday night when England will host France.
England comeback
With the friendly going ahead it will give Roy Hodgson's side the perfect opportunity to bounce back from the disappointing 2-0 defeat to current European Championship holders Spain.
England have been on an excellent run of form since their defeat to Uruguay in the 2014 World Cup especially throughout the qualifying process for next summer's tournament winning all ten of their matches.
Somber performance
After the ease of qualifying friendlies were set up against the biggest European national sides ahead of the tournament with Friday's trip to Alcante been the first of four.
However it seems once again that the Three Lions cant turn it on against the big boys as they were defeated for the first time in 16 games with goals from Perez Martinez and Santi Cazorla sealing the win for Vicente Del Bosque's side.
With big internationals still to come against Germany and the Netherlands in March Hodgson will be desperate to make a statement in this match to show his side are one of the contenders for the trophy next June.
Determined French
Football will be last thing on the mind of many across the channel as the country recovers from the recent terrorist attacks that shook the capital on Friday night.
It is believed that 129 people have been killed and another 99 left critically injured as a series of attacks happened across the city which has proven the greatest loss of life on European soil since the 2004 Madrid bombings.
Despite the tragedy the friendly will go ahead as planned with French Football Federation president Noel le Graet confirming that the side will travel to London.
Hodgson welcomed the decision saying he "respects" it and will "prepare accordingly" both "on and off the pitch".
Fine form
Like their opponents Didier Deschamps' side head into the match on a rich vein of form. Since their loss to Albania back in June they have won five matches on the bounce including Friday's 2-0 victory over world champions Germany thanks to strikes from Oliver Giroud and Andre-Pierre Gignac.
They will be also looking to extend their fine record over the English as they are unbeaten in the last six matches wirth their last defeat coming way back in 1997
Team News
One suprise inclusion in Hodgson's squad could be Manchester United youngster Jesse Lingard, despite only making eight appearances for the Red Devils with one goal it is a increasing possibilty that he could make his senior debut for the national side.
Lingard's inclusion comes after teammate Michael Carrick was carried in the final moments of Friday's match with ankle damage, Leicester City's Jamie Vardy will also be missing with a knock.
All 23 French players are expected to fly to London after rejecting Deschamp's offer to withdraw inclduing Lassana Diarra and Antoine Griezmann despite been personally affected by Friday's tragedies.
The Atletico Madrid striker confirmed that his sister survived the attack on the Bataclan theatre in which 89 fatalities were reported when gunmen stormed a performance by American rock band Eagles of Death Metal.
However it wasnt the same for Diarra as he confirmed that on social media on Saturday that his cousin Asta Diakite were one of the casulaties of the tragedies.
England will host France at Wembley Stadium on Tuesday, November 17 with kick-off at 19:45 PM BST.