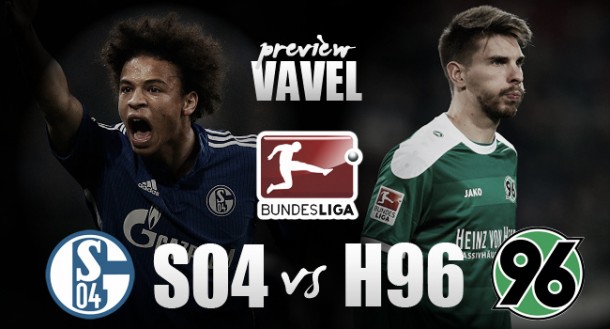 Hannover 96 travel to Gelsenkirchen on Friday night to take on André Breitenreiter's Schalke 04.
Overview
Two stuttering sides get the Bundesliga weekend off to a start this evening when Schalke 04 play host to Michael Frontzeck's Hannover 96. The home side are without a league win since mid-October when they beat Hertha BSC 2-1 at home. On the other hand, Hannover, who've been very inconsistent, claimed a convincing 4-0 home win against newly-promoted FC Ingolstadt 04 last time out, which ended a three match losing streak.
Lying in a less than impressive 8th position in the standings, it would be fair to say that Schalke are underachieving with the strength of squad Breitenreiter has at his disposal, whereas Hannover, who lay in 14th in the Bundesliga table, are positioned more or less where most expected them to be.
Form
The visitors come into Friday night's game with six points accrued from a possible fifteen available with wins against Hamburg and Ingolstadt either side of consecutive defeats to Borussia Mönchengladbach, Arminia Bielefeld and Hertha BSC.
The home side come into the match with a very unimpressive two points from their last five matches, with just two draws against Ingolstadt and Bayer Leverkusen, while they lost three matches to runaway leaders Bayern München as well as Borussia Dortmund and Borussia Mönchengladbach.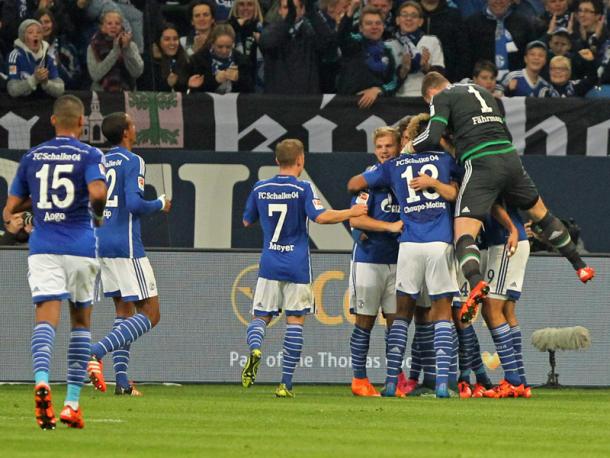 Head-to-head
Of the 65 times these two sides have met, Schalke hold the considerable advantage, winning 34 of the meetings. Hannover have enjoyed just 17 wins, with 14 duels ending in a stalemate. More recently, however, the home side tends to win the match-up. The last five times the two sides have faced each other, the home side has come out on top, with alternating wins for Schalke and Hannover.
Team News
Both sides will have notable absentees or the match, with Schalke being without Matija Nastasic, Marco Höger, Astuto Uchida, Kevin-Prince Boateng and Sidney Sam. Frontzeck will not have Horoshi Kiyotake, Hiroki Sakai, Tim Dierßen or Valmir Sulejmani available for selection on Friday night.
Thoughts from the camps
Schalke boss André Breitenreiter spoke pre-match about Hannover and players' availability. He said: "Hannover took a lot of confidence from last week. They took four of their eight chances in the game. We have to be careful at the opposition set-pieces. They have a lot of big players in their ranks."
He went on to say: "We have a great record on Friday nights. We want to keep this going and get a win against Hannover. Johannes Geis is back in the squad and apart from long-term injured players, everyone is available".
Hannover Trainer Michael Frontzeck said: "We want to build on our away record against Schalke." He continued: "We are the underdog against Schalke, of course, is a big job for us." Frontzeck also spoke of the strength Schalke possess: "Schalke have a squad with great quality."