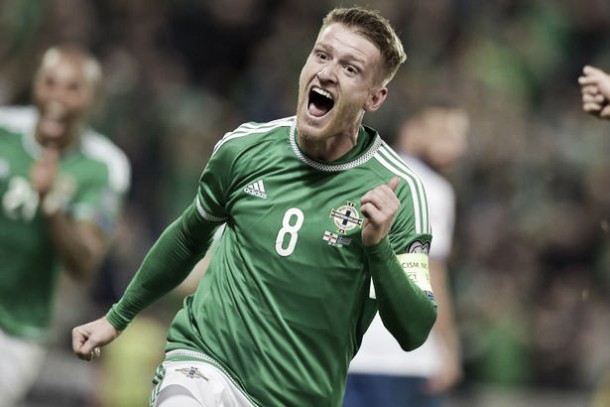 Saturday evening was the night all Northern Ireland fans had been waiting for, and it produced a tough draw for Michael O'Neill's men. They will face Germany, Poland and Ukraine in the upcoming EURO 2016 finals.
A massive challenge
Northern Ireland were placed in Pot Four ahead of the draw, along with Wales and the Republic of Ireland. They have been handed the most difficult draw of all the British Isles nations, along with their Irish counterparts - Martin O'Neill's side will face Sweden, Italy and Belgium for a place in the knock-out rounds.
The draw has a feeling of deja-vu about it, after Northern Ireland got Germany in the group stages of World Cup qualifying. They also have a positive record against Poland, having beat them twice the only time they met back in European Championship qualifying. 'Our wee country' have a less impressive record when playing their Ukrainian counterparts - they are yet to beat the Eastern European side.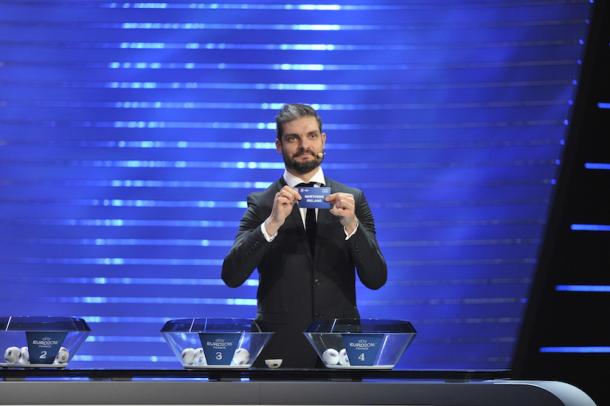 Northern Ireland relish playing big teams
While many will have already written off their chances, it is a well-known fact that O'Neill's team raise their game against the bigger nations. They became the first fifth seed to top their qualifying group when they made it into the finals, and will fancy their chances are finishing ahead of two Pot Three sides - Hungary and Romania. However, the three teams they have been tasked with in France area a different proposition altogether.
Their group stage kicks off in Nice with a game against Poland, before heading north to Lyon to take on Ukraine. Germany lie in wait in Paris on the 21st, in what will be their final group game. With the format extended to now have 24 teams and a last 16 stage - Northern Ireland will being doing everything to try and give their fans a few more days in sunny France after the group stage.