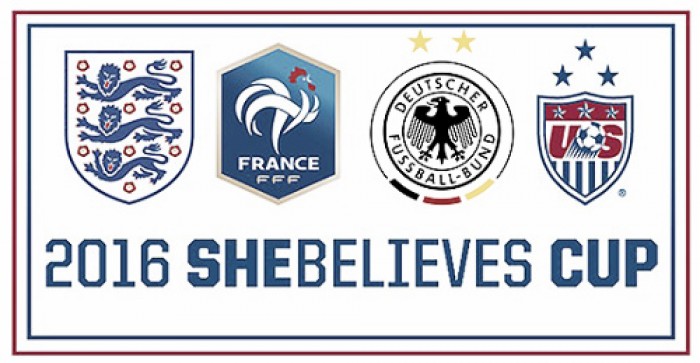 In March, the USA will host an elite international tournament featuring four of the top five ranked women's national teams in the world as England, France and Germany join the hosts for the SheBelieves Cup. It will be held from March 3-9 at three venues in the South-East of the United States.
The tournament will be a round-robin format. The winner of the tournament will be based on total points, with the first tie-breaker being overall goal difference, followed by most total tournament goals scored, then head-to-head result and lastly, FIFA Ranking if necessary.
Decentralising traditional competitions
It can be said that SheBelieves Cup is a tournament that will bring together top teams, however, it will promote the decentralisation of two traditional women's football tournament: the Algarve Cup and the Cyprus Cup.
Of course another factor that will make the two aforementioned competitions not so popular is the fact that we have the UEFA Olympic Qualifying Tournament this year, between 2-9 March, with Switzerland, the Netherlands, Sweden and Norway, teams that usually vie for the Algarve or the Cyprus Cup.
The Cyprus Cup for example, may not occur this year will be between days 2-9 March, coinciding with the European qualification for the Olympic Games in Rio in 2016. The teams participating in the traditional tournament in Cyprus have not yet been defined.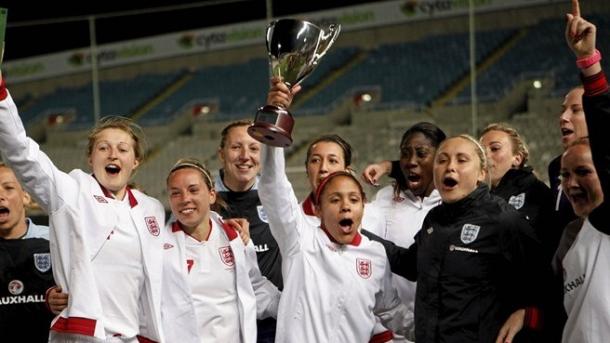 The Algarve Cup, unlike previous editions, will have eight participating teams and not 12 as in previous years, much due to teams like the the USA and Germany, which traditionally would play the tournament, not being there.
The Algarve Cup in Portugal will host the following eight teams, who are already divided into two groups of four:

Group A - Canada, Denmark, Iceland, Belgium
Group B - Brazil, New Zealand, Russia, Portugal
World class clashes
The SheBelieves Cup will replicate some duels that took place in the last FIFA Women's World Cup in Canada last year.
We can highlight the semifinal between Germany and the USA, won by the latter 2-0, whilst the third place match between Germany and England, won by the English 1-0, will also be repeated.
The quarter-final between France and Germany, won by Germany in the penalty shootout, is another game that will be on show in the US.
Schedule
Mar. 3 - Germany vs. France and USA vs. England - Raymond James Stadium, Florida
Mar. 6 - USA vs. France and Germany - England - Nissan Stadium, Nashville
Mar. 9 - France vs. England and USA vs. Germany - FAU Stadium, Boca Raton, Florida