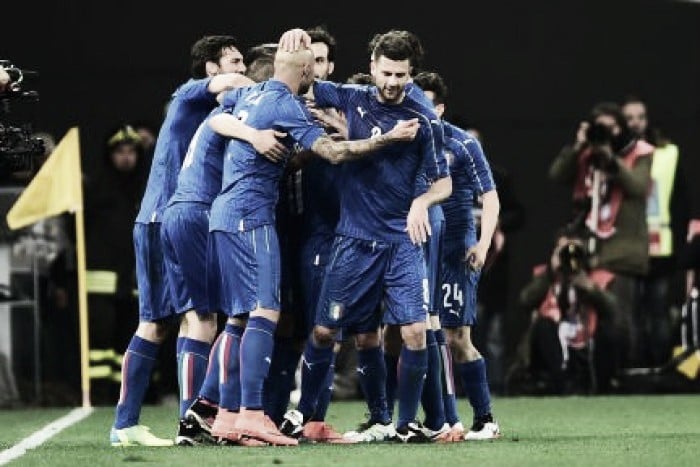 The four-time winner of the World Cup hasn't performed well in their last games and as a result FIFA penalised them in the last ranking with a -1 on the table, taking them one step farther from the top 10. Italy has a great team and is a candidate to win the upcoming Euro's in France, that is just 63 days away. Arguably, the Italians don't have to worry about the ranking but instead prepare a squad that has the potential to bring the trophy home.
Current rankings
Currently Argentina is the "best" team in the world, Messi's national team passed Belgium to gain the privilege. The other teams, until Italy are reached are as follows: 2nd Belgium, 3rd is Chile, the current champion of 'Copa America' managed to escalate 2 positions. 4th Colombia, the team in the top 10 that improved the most, Pekerman's side were at the 8th spot previously. 5th Germany, they lost the 4th place to Colombia. 6th Spain, reigning European Champions, is 3 places down from the last ranking. 7th Brazil they went from 6th to 7th and need to improve. 8th, also dropping one spot, Portugal. 9th Uruguay, Suarez's team raised two slots and made it to the top 10. 10th England, a side that could shock many people if they win the next tournament. 11th Austria lost their top 10 status and sits now at the eleventh position. 12th Ecuador. 13th Turkey, from 20th they are now 13th. 14th Switzerland. And 15th Italy.
Confirmed Schedule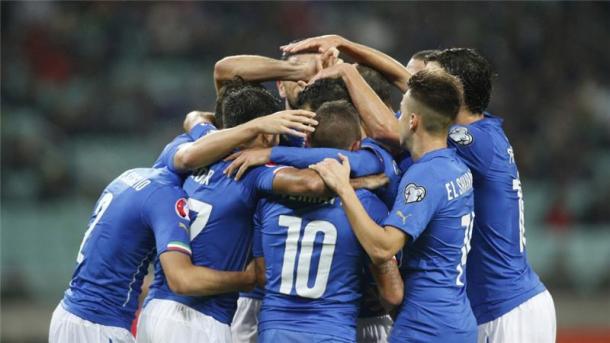 It's official, the Azzurri knows their match dates. The First training, for the team in order to prepared themselves for the Euro 2016, will take place on May 16, although Milan and Juventus players won't be able to participate because both teams will face each other in the 'Coppa Italia' final, also if PSG reach the domestic cup's final players like Verratti and Sirigu would be out too. The last two preparation games would be on May 29 against Scotland, in Malta, and on June 6 against Finland, in a place not determined yet. The Euro adventure starts on June 13, in Lyon, they'll face Belgium, then a travel to Toulouse to clash against Sweden on June 17 and the closing match for Conte's side will be in the city of Lille versus Ireland, five days after the previous match.