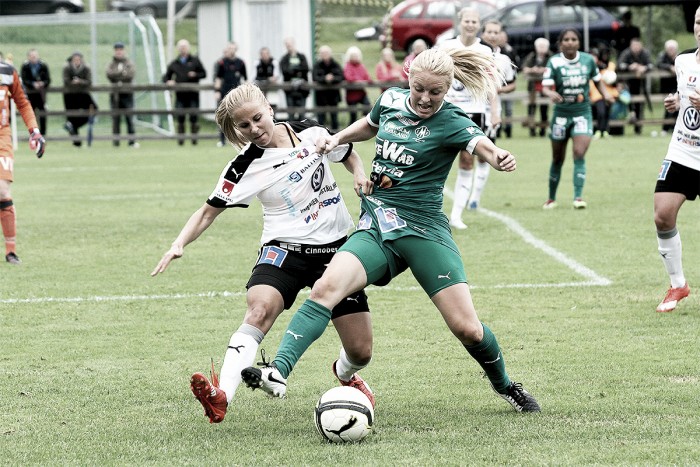 Mallbackens IF Sunne had a nightmare season last year, and only just avoided relegation.
Even though it is a fresh start for the Damallsvenskan outfit, it could be a campaign that holds more of the same.
Last season
Mallbacken narrowly escaped relegation last year. They finished with the same number of points as Hammarby, but were one goal better off in the overall standing and could, therefore, celebrate earning another season in the top Swedish league after being promoted in the 2014 season.
Team for 2016
Mallbacken are possibly the team who has undergone the biggest overhaul before the start of play this term.
They've lost around 10 players and, in addition, their coaching staff. The departure of Mimmi Larsson, who left for Eskilstuna United, will be tough to overcome, but the players they have brought in, especially Australian international Tameka Butt, are nice additions.
Goalkeepers: Lee Alexander (new signing), Emma Johansson (new signing).
Defenders: Frida Broström, Eilish McSorley, Sarah Bergman, Sandra Andersson, Clara Alm, Anna Green (new signing), Therese Stolpe (new signing).
Midfielders: Elin Nyman, Tameka Butt (new signing), Kirsty Yallop (new signing), Emelie Andersson (new signing), Julia Karlenäs (new signing).
Forwards: Zoe Ness, Madelen Janogy, Hedvig Pettersson (new signing).
Players lost: Tessa Florio (retirement), Emma Asp (retirement), Jennifer Falk (Kopparbergs/Göteborg FC), Sabrina Henriksson (Umeå IK), Mimmi Larsson (Eskilstuna United), Sofie Ahlberg (Ämterviks FF), Malin Ahlberg (Ämterviks FF), Linn Pettersson (Torsby),Erica Ericsson (QBIK), Maruschka Waldus (Turbine Potsdam).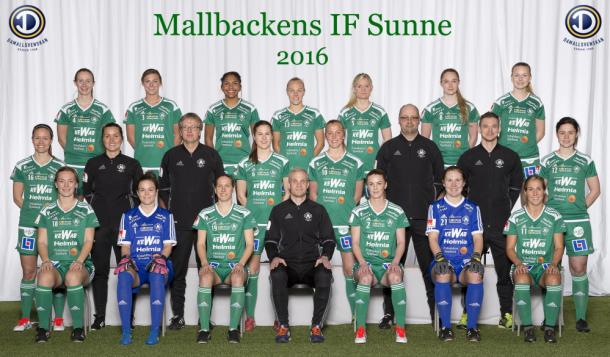 Pre-season results
Stabæk 3–1 Mallbacken 3-1
Mallbacken 2–0 QBIK 2-0
Kopparsberg/Göteborg FC 4–0 Mallbacken
Mallbacken 1-1 KIF Örebro
Key players
Mallbacken's new goalkeeper, Lee Alexander, will be forced into action quite often. The Scottish international needs to perform this season if Mallbacken are to avoid relegation. Two other Scottish internationals, Eilish McSorley and Zoe Ness, will be key for defence and attack respectively.
McSorley will be counted on to stabilize the defence, whereas Ness will the one that will be relied upon for goals. Ness is still relatively young, but she has a lot of potential and can be the difference between getting relegated or not.
The addition of Australia's Tameka Butt is a curious one, and it will be interesting to see what she can add to the team.
Expectations for the season
Mallbacken should narrowly escape relegation once again. They will be in a tight fight against Umeå, Kvarnsvedens, Kristianstad and possibly Djurgården to avoid relegation. The players they have brought in will see them through, but it will close. Their bench is very small, and that could be a key problem over the course of the entire season.