Wales and Russia do battle on Monday night, as Group B in this year's Euro 2016 comes to an end. Russia are yet to win a game at the tournament and if they fail to do so again, they will heading home early.
Wales, on the other hand, have tasted victory once already and another three points will guarantee their place in the next round.
Matchday two defeats
Both of these sides were on the wrong end of a 2-1 scoreline on the last matchday. However, the manner of the two defeats were very different.
Russia started their game against Slovakia very slowly. Marek Hamšik ran the show in midfield and at half-time Leonid Slutsky's Russian side were already two goals behind. There was a slight second half resurgence from Russia, as Slovakia sat deep and defended, however Russia couldn't make up for their slow start.
Wales, however, started brightly. They kept England's defence at bay and posed a threat going forward. Gareth Bale's long range free kick meant they went in to half time with a 1-0 lead. In contrast to Russia, Chris Coleman's men posed no threat in the second period and the Welsh found themselves penned in their own half for much of the last 45 minutes.
Unless you've been living under a rock for the past week, you know how the story ends.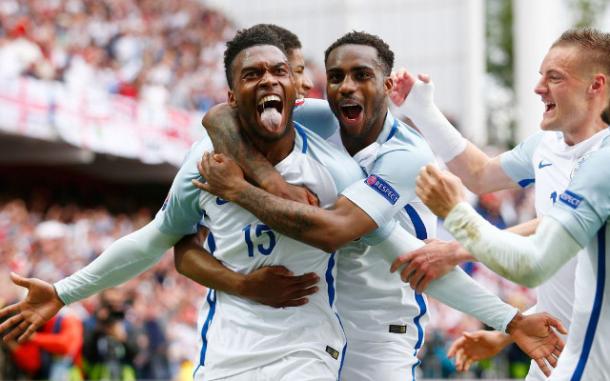 Importance of the game
Despite it being the last group game, the match is still mightly important. Wales know that a win will send them into the next round and may even mean that they finish top of the group. This will mean they are in with a better chance of an easier opponent in the next round.
Wales will need to keep one eye on the England result, as this may affect where they end up in the group.
Russia, on the other hand, simply need a win. If this was to happen, it would mean Russia could jump from fourth to second in the group, if Slovakia fail to beat England. The stage is set for a sensational showdown as the group stage draws to a close.
The history
The history books don't make great reading for Welsh fans. The two countries have only faced each other four times but Wales have never managed to record a victory.
The sides first met in 2003, in a Euro 2004 qualifying match. The first game ended in a 0-0 draw but four days later Russia snatched a 1-0 win.
The teams would have to wait five years before playing each other again. This time around it was World Cup qualifying that brought the teams together. Russia won both games, 2-1 and 3-1. Guus Hiddink and John Toshack were the men in the dugout for each side, and Roman Pavlyuchenko was the star man in both ties.
Russia will be hoping history repeats itself tomorrow evening.