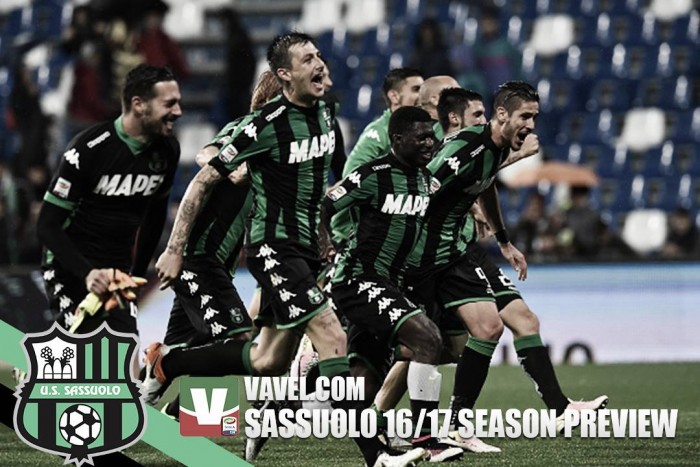 Sassuolo were the surprise of the previous Serie A season as they were setting the target to avoid relegation early, and go on the competition to see where they will be, yet with a great style of play that embarrassed even the crowned champions Juventus, Napoli and Inter at their home stadiums they finished fantastically in sixth position and qualified for the Europa league qualifiers.
The main strength that helped them last season was their home form with eight wins, eight draws and three losses. Moreover, they were tricky customers for everyone when they went on their travels securing 8 wins. Wins against Inter at San Siro and Lazio at Stadio Olimpico were the two main highlights there.
Will they fight for Europe again?
Having earned their place in Europe for the first time in their history, the team will face a tough season if they are to manage three competitions if successful in the qualifiers.
In Serie A, Eusebio Di Francesco's men are going to try to secure a top half Position as the team is one of most stable teams in Serie A. They've a fine set of coaching staff and a good mix of youth and experienced players in the league with most of the squad playing together for almost two seasons. In that sense Sassuolo are capable to repeat what they have done last season, and secure a European spot again.
The Coppa Italia hasn't been a top priority for past few seasons and they went out in the fourth round against Cagliari last season. If they make the group stages in Europe the Coppa Italia would be the least important of the three competitions.
They started their Europa League voyage with an aggregate Swiss side FC Luzern and as a result will face Red Star Belgrade in playoff round. Every step forward in this competition will be considered as history for the Neroverdi. The team have what it takes to reach the group stages of Europa league and progress further.
Team Fixtures
Sassuolo will start their Serie A Campaign with an away trip to Sicily to face Palermo, then will get their home game against newly promoted Pescara. The 3rd match day will have to be the toughest for Sassuolo as they are going to travel to Turin to face the Serie A Champions Juventus. Next they host Genoa, and in the first midweek of the season the neroverdi will travel to Verona for their clash with Chievo, before they travel to face Udinese to close out their opening six.
Sassuolo's run in is a very tough one. Firstly hosting Napoli they will then face Empoli, Fiorentina and Inter. The final two matches in their 2016/17 campain will be against Cagliari and Torino.
Mercato
Sassuolo started recruitment for the coming season in Jnuary acquiring Stefano Sensi from Cesena. Also they done very well keeping their main star Domenico Berardi with the team, as there were some reportss that Berardi might be leaving to Juventus or Inter Milan.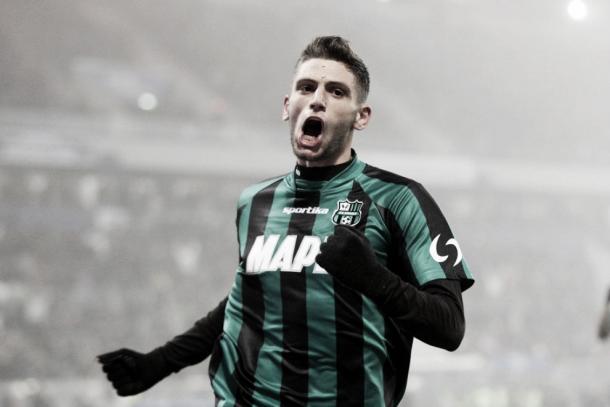 Sassuolo also acquired FC Utrecht centre back Timo Letschert. The young Dutch defender played 34 games for his team last season scored 3 goals and assisted once. Also his disciplinary record holds only 3 cards last season. Alfred Duncan's loan move was turned permanent and the team loaned Spanish youngster Pol Lirola from Juventus till the end of the season.
As for the departures, Sassuolo reluctantly sold their right back Sime Vrsaljko to Atletico Madrid and recently lost influential Nicola Sansone to Villarreal while releasing Antonio Floro Flores, Alessandro Longhi and Giacomo Sera.
Current Squad
Sassuolo done very well to allocate squad depth on all lines. Since the team is going to play in 3 competitions this season.
The major area of concern is in their midfield, the depth is prodigious and can cover all competitions yet the lack of vision in central midfield to be precise is the main issue in the team. All central midfielders have similar characteristics. For a team like Sassuolo and in Serie A it will not cause any problem with this mixture of players since they proved their worth but in Europe it would cause hitches in facing unknown continental opponents.
Key Players
Keeping Berardi will boost the team and could be regarded as their biggest success over the summer and having him in the side will only help the side try to replicate last year's achievement.
Berardi has started the season well grabbing three goals in the European qualifiers and is likely to add many more over the course of the season.
Eusebio Di Francesco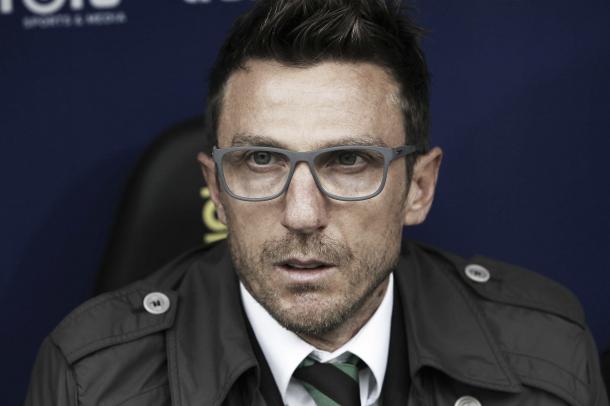 Eusebio Di Francesco made history for Sassuolo, when he oversaw their first promotion to Serie A in 2013. Avoiding relegation in the first season, defying odds in 2015, and last season deservedly qualifying for Europe will see his name go down in the history books for sure. The young Italian coach has done what is beyond expectation for a team like Sassuolo and in every season setting the bar higher for the following season and making big steps ahead.
One of the key reasons of success in Serie A is the team stability on player's level and management level also. Moreover, Di Francesco's strategy and tactics is more than suitable to the club's strategy and it importantly gets great results for the team. Counting on the youngsters to be huge part of the first team along with experienced players provides harmony and strength within the team.
Sassuolo's attacking tactics created a trademark for the team and their manager. A tactic which was similar to Zdenek Zeman's Tactics. It has been well proven that playing attacking football is the best thing for the club.
Will they meet objectives?
Sassuolo has a solid ground to stay on their feet for this season, even though they are not even used to playing two matches a week. The team is capable of repeating last season success in Serie A, and with a bit of luck in Europe the team is able to reach the first knockout stage and possibly further.