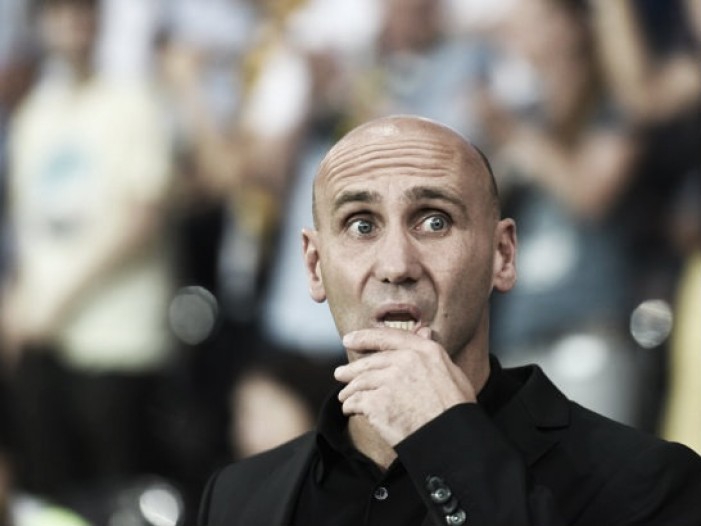 André Schubert was satisfied with Borussia Mönchengladbach's 3-1 victory over BSC Young Boys on Tuesday night, which leaves them with one foot in the group stages of the UEFA Champions League.
Looking to reach Europe's premier competition for a second consecutive season, the Foals ended up winning by a comfortable margin in Bern, although it was far from simple on the night.
Raffael's first half opener was cancelled out by Miralem Sulejmani, but two goals from substitute André Hahn and then Raffael again leaves them with a straightforward task in the second leg next Wednesday.
"We made our chances count"
"The 3-1 win puts us in a very good position," said Schubert after the game, and although he admitted his frustrations at conceding early in the second half, he conceded "we shouldn't forget that this was our first competitive game of the new season."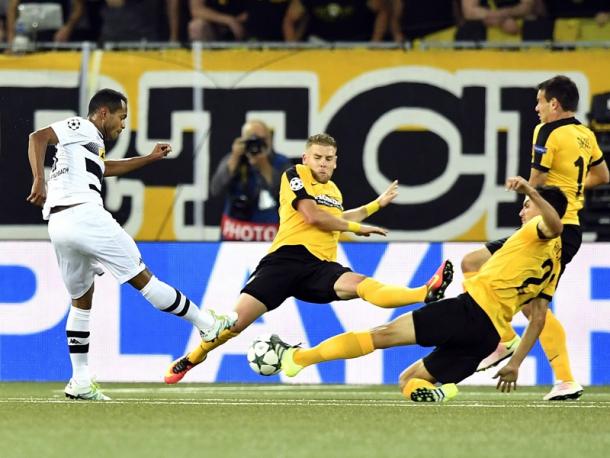 Otherwise though, we was happy with their night's work, adding "we kept our focus well and moved the ball around nicely, particularly in the first half. We didn't do much in the final third after the break, but we made up for it by being very clinical and made our chances count."
He also had praise for two key players, namely Thorgan Hazard, who set up the opener, and Hahn, who scored just minutes after coming off the bench. "Hazard had a good game, but Hahn also had the quality," he said. "We wanted to have another target player up front," he said of the change, which had immediate rewards.
Sommer and Kramer wary ahead of the second leg
Hahn himself said he was "delighted with the win," which he accepted was "important" after the side had lost their concentration after half-time. "We weren't going into the tackles as aggressively and were too late closing down, which is what led to us conceding the equaliser," he said.
Schubert felt that "it was difficult to get used to the artificial turf," and that that contributed to their difficulties after half-time.
Goalkeeper Yann Sommer added that "the pitch was incredibly fast. If you took a wrong step, your opponent was gone. That didn't exactly make things easier and we ended up being caught on the counter a few times."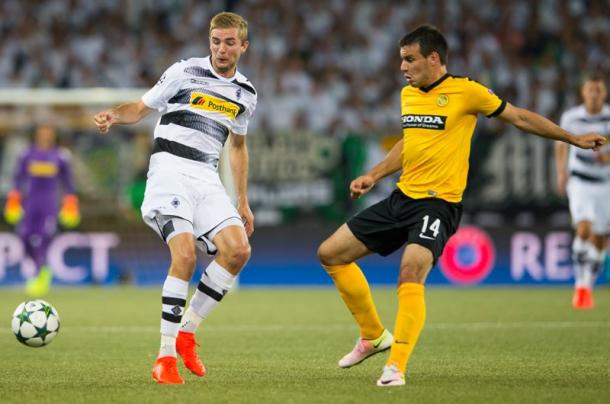 Sommer concluded that "we can be very happy with the result," but also warned "we will have to be just as focused at home." Christoph Kramer, who made his second debut for the club in the game, agreed. "Things can change very quickly in football," he said. "The game was on a knife edge after the equaliser, so we know to be careful in the second leg."
Hütter: Hahn was offside
Schubert's counterpart Adi Hütter, on the other hand, was not happy with his own team's performance. "We expected more playing at home, so we're not happy with the result," he said. "A 3-1 win puts Borussia in a great position, one we were hoping to have ourselves."
He was frustrated that they resorted to using long balls too often in the first half, but he was much happier the break, saying they "started playing our game" and that they deserved to equalise.
He felt that the game turned on Gladbach regaining the lead, although he didn't think it should have been allowed. "The goalscorer was offside twice, so it's hard for us to swallow," he said. Replays showed he probably had a point too.
With Gladback scoring three times in Switzerland, Hütter's men will have to do likewise in the second leg at Borussia-Park next week to have any chance of reaching the group stage of the Champions League for the first time in their history.
Quotes via Borussia Mönchengladbach and Kicker