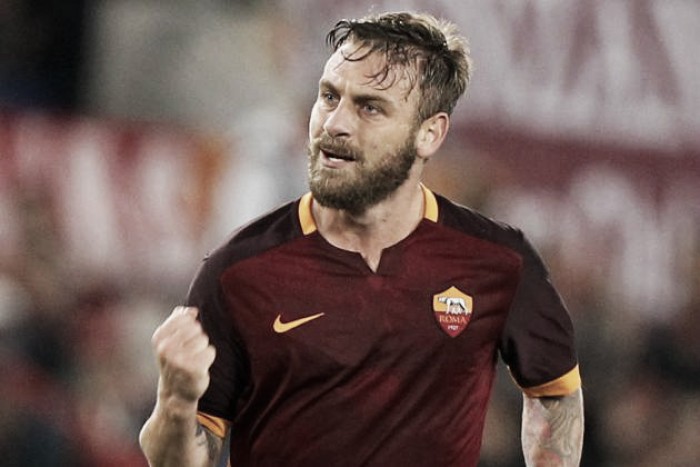 In a lengthy interview Daniele De Rossi has vowed to not retire alongside Francesco Totti [presumed to be the end of this Serie A season] as well as revealing why he has stayed and will finish his career in the capital.
The 33-year-old has made over 500 competitive appearances for the giallorossi since his debut in 2001 and is one of few one-club-players remaining in the game today alongside Totti.
Speaking to SI.com, he started saying "Everyone was born with this passion, with this fate." He moved on to admit that "the alternative [of what my career could have been] sometimes passes through my mind. But it's something I chose long ago."
All because of being Roman
Some of the European elite have courted De Rossi over the course of his career but he has stayed loyal to the cause and "It's all about the matter of being a Roman" he said.
"Sometimes on my couch I think, 'If I were not born in Rome, I would never be a Roma fan'" he continued, adding "I would never feel this sort of debt, this duty, to my fans, to my people, to my city" but that isn't the case and the hard-tackling bearded midfielder says "I love to stay here" as "I love to make my people happy, for only one match, for only three matches. I love to see them happy."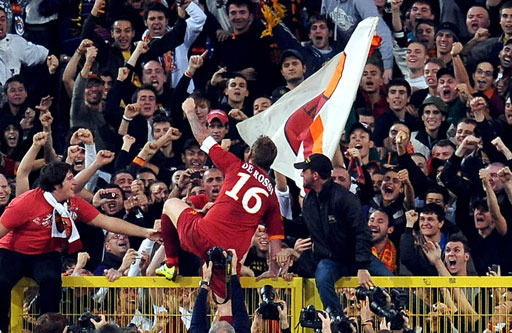 De Rossi knows all to well that "You can find crowds also in Chelsea, Madrid, Manchester United." but he has always stayed loyal to the giallorossi because "here I have my friends: my friends in the stands and people that I never knew" who "are just like my friends because they have the same passion, the same faith."
He went on to explain the passion he spoke of further saying "We have the same story. We cried for the same matches. We've been sad for the same reason."
De Rossi then said "The one feeling bigger than the pride you feel when you play for Rome is the sadness you feel without Rome."
On Totti and the ownership of the club
De Rossi then admitted that "It wouldn't be right toward the fans for me to leave as well, in the same year" when asked about retiring and if he'd be doing it at the same time as lifelong friend and Roma icon Totti, whom is embarking on his 24th season in the colours of Roma.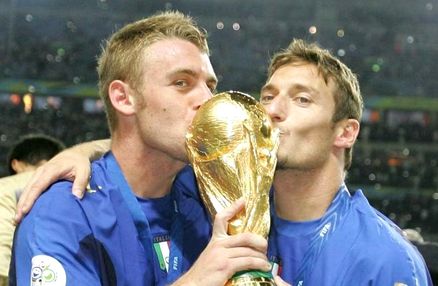 There were initial fears when the new ownership took over the club "But after a couple of months you can easily understand the passion that pushed our old ownership was similar to what's shown by the guys who own the club now" even if with the old ownership "it was more like a family before."
All about ambition
De Rossi then went back to why he has remained at Roma so long, saying "It's all about ambitions, you know."
"For me, money, it's not something that can move me from Rome to Chelsea. I already get money in Rome. So that's not a difference."
He then left a question to allow any reader to ponder on "What's more ambitious, a player who will want to go to win the Champions League in Real Madrid, or one who wants to win the league in Rome?"
He went on to remind everyone that "In 90 years, we [Roma] won three [league titles]. It's been hard." The capital club's last success came the season before De Rossi broke onto the scene in the 2000-01 season where they hit straight back at arch rivals Lazio who had won the scudetto the season before. Without Juventus' inclusion in the past few years, Roma would've won four of the last five titles and this year the bianconeri, barring something spectacular, are likely to pick up their sixth straight and record breaking title.
We live with pride
De Rossi closed out the interview speaking about problems some Roma fans face on a daily basis but concluded "we live with a pride, a pride to be Roma fans. They recognise themselves in us, me and Francesco."