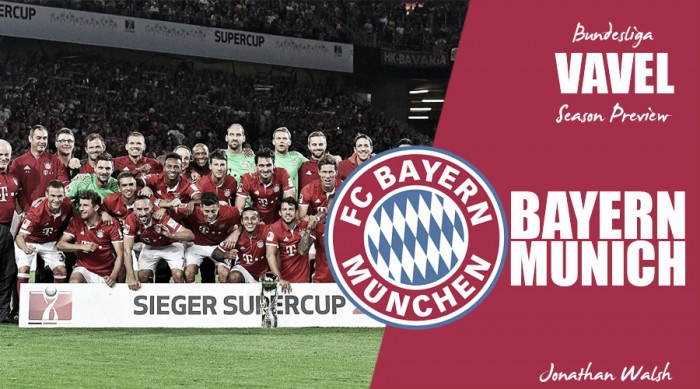 With Pep Guardiola now in Manchester, it is the turn of Carlo Ancelotti to take the reins of one of the world's biggest clubs.
Few can compete with Bayern Munich in how they conduct themselves and their business, with many complaints coming from jealous competitors and fickle fans.
However, will one of the all-time footballing greats be able to pick up where the game's great innovator has left off?
Failure? What failure?
With Guardiola confirming that he would not be continuing on as Bayern coach - more so not signing a new deal - the Bavarians still marched on to two trophies. The league and cup double was secured for a second out of his three campaigns in charge, but the UEFA Champions League title eluded him on each occasion.
Despite breaking domestic records at every turn, the Bavarian giants seemed resigned to their fate based on the performance in Europe's top club competition. Even if Borussia Dortmund managed to put a title challenge far beyond what many expected in Thomas Tuchel's first season, just winning the Bundesliga was deemed failure.
Perhaps they should have gone on to make more of their three consecutive semi-final appearances, but BVB put together a points tally that would have been enough to win essentially every other Bundesliga season. Bayern also ousted Dortmund in the DFB-Pokal final on penalties; if a double is failure, sign me up to that.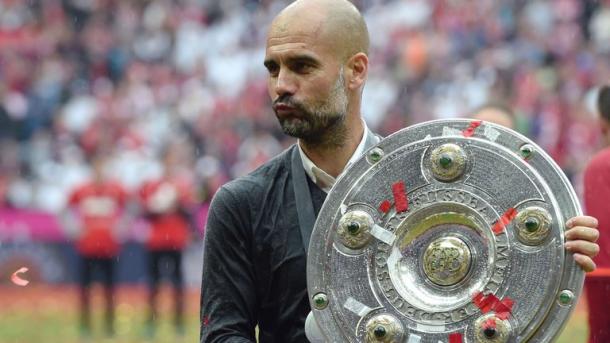 Ancelotti aims
The Guardiola era is now behind us and Ancelotti now has the chance to create his own dynasty, if you will, at Bayern. After the Spaniard failed to deliver Champions League glory in his three-season stay at the Allianz Arena, his successor will have surely made that one of his priorities.
Keeping the snapping BVB off their tails will be another aim, though Bayer Leverkusen's savy summer transfer window could mean that there is more than just one heir to Bayern's throne. However, it would be hard to see anything other than another party at the Marienplatz come the end of the 2016-17 campaign.
Another DFB-Pokal title would be a welcome addition to the trophy haul, but maintain domestic dominance is essentially what is required. Not necessarily required, but Bayern have built such an incredible base that their toppling would be a genuine shock.
Speaking to FCB fan, Max Pöschl, Rosie Tudball quizzed him on what he feels the team are looking to achieve: "I think that Bayern will win the Bundesliga but only slightly ahead of Dortmund. BVB lack experience at the end, but it will be closer than people believe. I think in the 2016-17 season it is the double for Bayern, and 2017-18 the treble."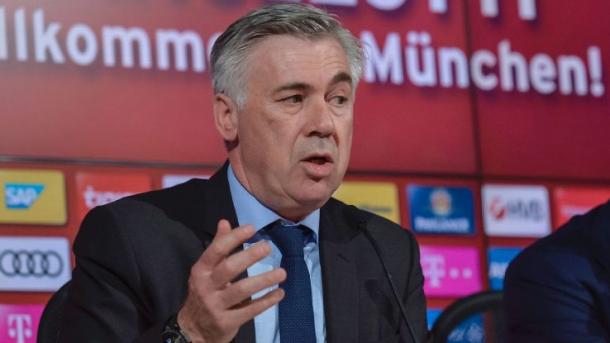 Big names arrive as squad gets trimmed
Just two new faces arrived at Säbener Straße this summer, but they were huge. Mats Hummels and Renato Sanches cost the club around €35m each, with the latter's deal reportedly totaling to €80m with possible add-ons. However, after Sanches' superb displays at the European Championships that could still prove to be a bargain.
Having played just 35 professional club games in his entire, Sanches' impact was so significant that the top clubs in Europe were willing to pay such a sum to attract him to their side. At just 19, the Portuguese midfielder is a European Champion and has the potential to be one of the most expensive transfers in history if all clauses are met.
Even as a teenager, Sanches still possesses all the qualities that are necessary to be an elite box-to-box midfielder and he will only get better over time. Tenacious in the tackle, powerful with the ball going forward and still with the key to pick a pass and control the game when necessary; a scary proposition.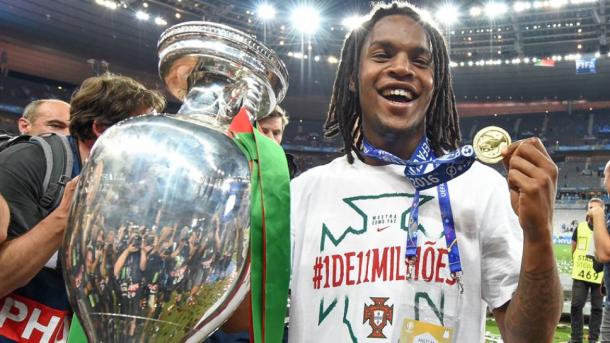 Hummels needs no introduction, and the Bayern fans will be extremely pleased to see him back in red after his stay in Dortmund. Arguably one of the best defenders in the world, his partnership with Jerome Boateng will be a tough nut for the opposition to crack, especially given their run to World Cup glory two years ago.
With a passing range to die for, as well as being a threat in the air and superb on the ground, both should shore up the defence to another level again.
Despite the business that has been done, Max feels there could be more left: "The transfer window is good but not perfect. We are missing a young right-back and eventually a young central defender, and a back up striker for Lewandowski as Green isn't good enough yet."
In terms of those departing the Allianz Arena, there are several. Patrick Weihrauch and Ivan Lucic have both left for undisclosed fees to Würzburger Kickers and Bristol City, respectively. The other more minor outgoing saw Serdar Tasci - who played a handful of games after a loan move in January - head back to Spartak Moscow.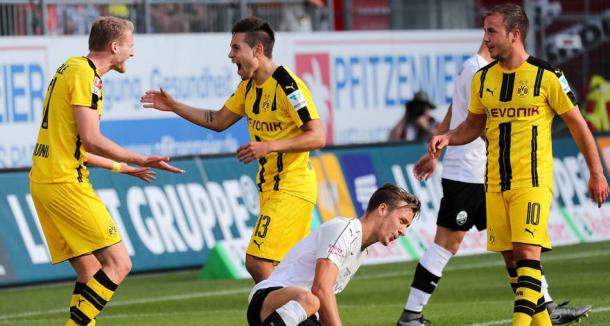 The sizeable sales, or loans in this case, began with Mehdi Benatia's expected exit. He headed for Juventus on a season-long loan, but that is expected to be made permanent given that the Moroccan shows the form that he did during his last spell in Serie A.
Then, in a double swoop over a period of a month, Borussia Dortmund snapped up both Sebastian Rode and Mario Götze for a total of €40m. This represents good business if Rode can replicate the desire, hunger and determination on show during his time with Eintracht Frankfurt. What's to be said that hasn't already about Götze, eh?
The other summer goodbye was to - in some people's opinion - the replacement for Bastian Schweinsteiger, Pierre-Emile Højbjerg. The Dane never really found his feet at Bayern but promising loan spells prompted Southampton to snap him up for a measly €15m; surely a bargain.
Plenty of goals and positives in pre-season
Bayern have had a busy month of preparation for the new campaign, especially with a large number of their stars being rested due to their international exploits at the Euros. That allowed the likes of Julian Green to get extended game time and prove a point, as he scored a 35-minute hat-trick against Inter Milan.
Franck Ribéry also put in a series of performances that seemingly show he is ready and raring to go. The real test, if you want to call it that, was passed when they withstood BVB's onslaught to earn a DFL-Supercup win at the home of their nearest title rivals. Arturo Vidal and Thomas Müller grabbed the goals to win the other trophy Pep couldn't.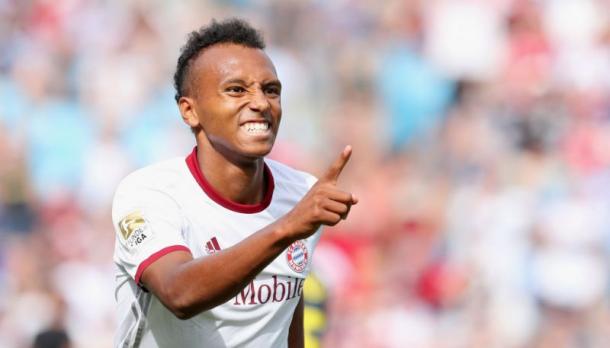 Pre-season results in full
SV Lippstadt 3-4 Bayern Munich: Rump 51', Parensen 57', Maiella 88' - Green 9', Robben 16', Ribéry 33', Joswig (OG) 47'.
Bayern Munich 1-0 Manchester City: Öztürk 76'.
SpVgg Landshut 0-3 Bayern Munich: Ribéry 34', Alaba 39', Hägler 79'.
Bayern Munich (3) 3-3 (5) AC Milan: Ribéry 29' & PEN 90', Alaba 38' - Niang 23', Bertolacci 49', Kucka 61'.
Inter Milan 1-4 Bayern Munich: Icardi 90' - Green 7', 30' & 35', Ribéry 13'.
Bayern Munich 0-1 Real Madrid: Danilo 79'.
DFL-Supercup - Borussia Dortmund 0-2 Bayern Munich: Vidal 58', Müller 79'.
The potential to blitz everyone is there
The return of Ancelotti, personally, evokes memories of what Jupp Heynckes did in his final season. The wily old manager, the attacking football, the playing career to boot; it seems like a recipe for success in that sense. But, so was Pep. Was his football too technical, too technical to be appreciated by some who saw it as his European flaw?
A return to the more, for lack of a better term, old-fashioned attacking ways of going forward at pace without all the tiki-taka to go with it may liven up the Allianz Arena. In the final months of Jupp's reign Bayern were simply irresistible; it was almost impossible not to enjoy their ability to carve teams open whenever they pleased.
Arjen Robben and Franck Ribéry may not be the players they once were, but it could be argued that Bayern are at the same level and have the same ability to hit teams for five, six and maybe even more. However, the main difference may be the man up front. Robert Lewandowski could have a field day this season.
For Max, there is no doubting who will shine brightest for Bayern this term: "Ancelotti must first become accustomed to the new league. Robert Lewandowski will be the main man, I think; with such good players behind and beside him, he will score over 30 Bundesliga goals this season."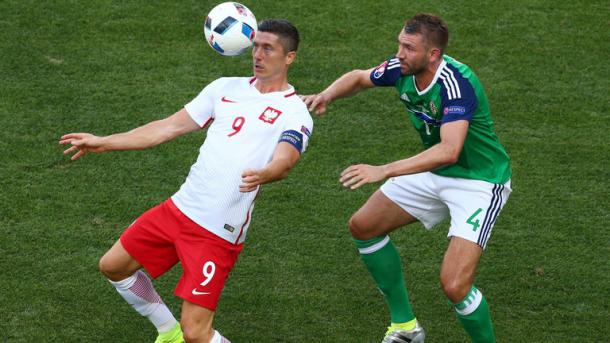 Can Ancelotti deliver European success?
With that all in mind, will it be first-time lucky for 'King Carlo' in Europe? Or will Bayern have to 'settle' for just dominating the domestic scene once more? With the buzz of a new coach and the big-name arrivals of Hummels and Sanches, there seems to be a feel-good factor around the club at the moment.
Whether or not that can continue into the final months of the season - and the key players in the side can stay injury free - remains to be seen. However, there is little doubting that this squad, when fit, is up there with the best on the continent. It seems to be getting over those final few hurdles that are preventing them from claiming glory once more.
Given that Ancelotti was the man to break the mental block in Madrid and secure La Decima for Los Blancos, there is every reason to believe he can do the same, again, here.