 Juventus open up their title defense against a very good Fiorentina side who have aspirations of their own. La Viola are looking to get back to UEFA Champions League football after finishing in fifth last season. The Bianconeri hope to continue their hot run of titles, looking for a sixth straight Serie A title and a third straight Coppa Italia title.
Head-To-Head
It's been pure dominance from the Turin side. In their history, they have won 24 of their 45 matches and have drawn 15. Fiorentina have only won six matches in their history. The dominance continues into their recent history as Juventus has won their last four matches. The last three Juventus victories have come in the league with the fourth one coming in the Coppa Italia. Fiorentina's last win came in the opening leg of their Coppa Italia leg in 2014-15, winning 2-1 on the road.
Juventus' summer
The Old Lady have had a very strong summer in the pre-season, not losing a single match in 90 minutes. The squad participated in the International Champions Cup, which is a pre-season event that takes place across the globe and includes some of the best European clubs.
They drew in their opening ICC game against the Melbourne Victory but lost on penalties, 4-3; the match was recorded as a draw despite losing in penalties. They finished their run in the ICC with a 2-1 win over Tottenham Hotspur.
After that, Juventus played four more friendlies, with all but one resulting in victories. They defeated South China 2-1 then followed that up with a 3-2 victory over West Ham United. Their only draw came at the hands of Espanyol and finished off preseason with a 2-0 win over Juventus Primavera, the club's youth sector.
It was a busy summer for the Bianconeri in the transfer window. They saw Alvaro Morata head back to the Spanish capital as Real Madrid triggered their release clause to buy him back. They also sold Paul Pogba, in a World Record fee of 89 million pounds to Manchester United. Juan Cuadrado's loan finished, which saw him return back to Chelsea.
Despite the loss of talent to Manchester United, Real Madrid, and Chelsea, Juventus ensured themselves as title favorites with some big-money moves, which include a club record fee of 75.3 million pounds on Napoli striker Gonzalo Higuain. They added Roma midfielder Miralem Pjanic as the likely replacement for Paul Pogba and boosted their defense with the signings of Dani Alves and Mehdi Benatia on loan.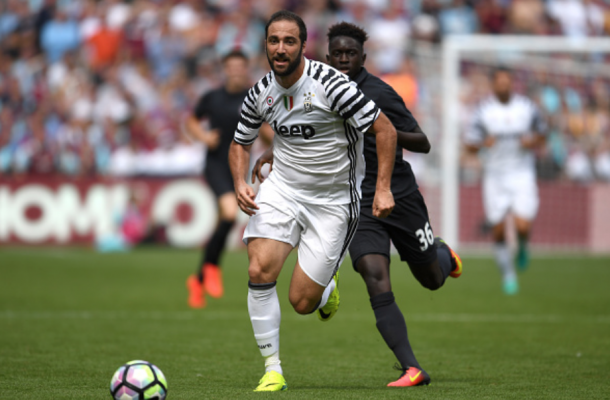 Fiorentina's summer
The summers of Juventus and Fiorentina have been complete 180s. The Viola failed to win a single preseason game against a proper senior side as they head into this big showdown already struggling for form. They opened their preseason with a 10-0 hammering of the Trentino Team, but after that, it was all downhill.
Serie B side Cesena stunned Fiorentina 2-0 in their first test of the preseason and that poor run of form continued. Fiorentina lost their first home test against Celta Vigo 1-0 and closed out the preseason with another home loss, this time, a 3-1 loss to Bayer Leverkusen.
There weren't too many big transfers out for the Viola outside of Mario Gomez who was sold back to Germany (VFL Wolfsburg) for seven million Euros. Jose Maria Basanta and Manuel Pasqual were the other two notable transfers out.
There were more notable players coming into Fiorentina than out, likely due to their Europa League expedition. They loaned in the likes of Cristian Tello and Carlos Sanchez from Barcelona and Aston Villa respectively. Their biggest transfer of the summer was Davide Astori from Cagliari for 3.5 million Euros.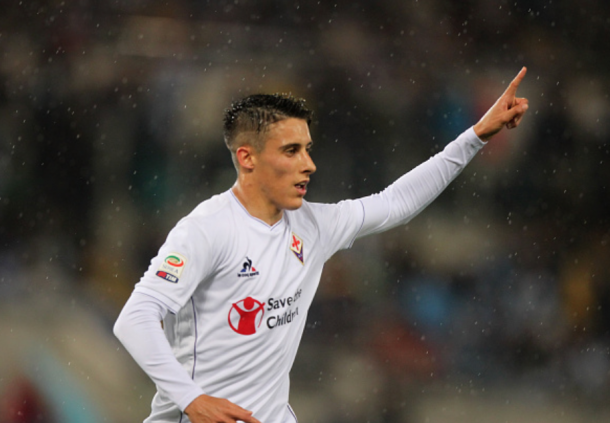 Conclusion
Juventus should be heavily favored heading into this match as both the home side and defending champions. They had a very strong preseason in terms of results compared to their opponent and have the firepower to really trouble Fiorentina. The Bianconeri should cruise to an opening weekend home win in this one.