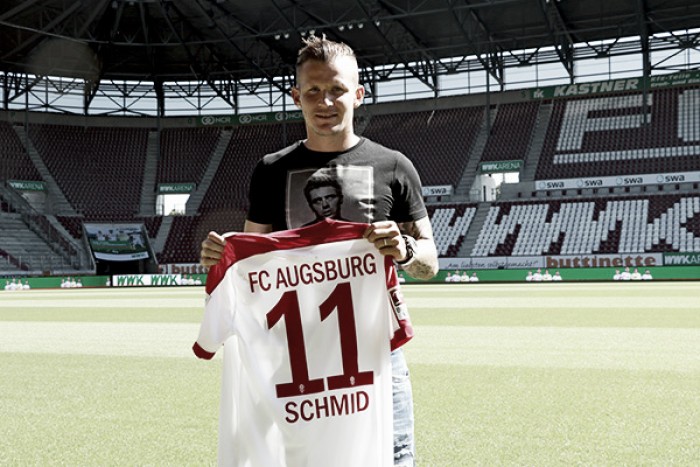 On Friday, FC Augsburg announced the arrival of Jonathan Schmid from TSG 1899 Hoffenheim.
The French winger joins on a four-year deal and has cost Augsburg a reported €5.3m, a fee that would top the previous record held by Ja-Cheol Koo (€5m).
Schmid will be hoping to make his debut for the WWK-Arena outfit this Saturday, when they take on VfL Wolfsburg on the opening day of the season.
An impressive addition
Despite being just 26, Schmid is a player wil plenty of Bundesliga experience behind him and will most certainly help Augsburg's attack this campaign.
That is if he can rediscover the form of his SC Freiburg days, with his one-season stint in Sinsheim failing to live up to his usual standards.
He first burst onto the scene in the 2011-12 season before really showing his true form a year later, scoring 11 goals and adding six assists.
Schmid followed that up with eight goals and 19 assists in the two campaigns that followed, with the latter seeing Freiburg drop back to the 2. Bundesliga.
The Frenchman moved to Hoffenheim and even though he managed four goals, he never showed the menace that earned such impressive assist tallies.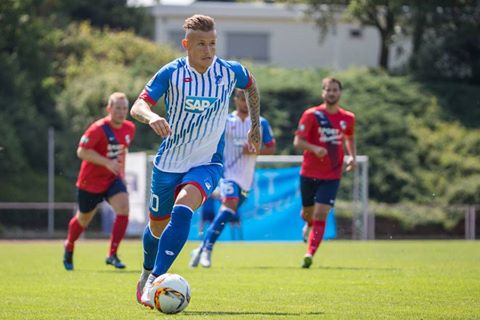 Schmid has his say
Speaking to the club website after his move, Schmid was understandably excited about the challenge ahead:
"With this move to FC Augsburg I see a great opportunity both for the team and also me personally to develop."
He added, "That's why I am really happy that the deal could be concluded before the season starts."
Stefan Reuter said, "We are very pleased that we could sign a dangerous goalscorer in Jonathan Schmid, who has shown his quality in the Bundesliga for the last few years."
The sporting director, also speaking to fcaugsburg.de, concluded, "He will definitely help our squad with his qualities."