He signed for Arsenal just last month, but Japanese forward Takuma Asano is already on the move, stepping into the 2. Bundesliga on loan with VfB Stuttgart.
The 21-year-old failed to receive a visa to play in England, and so starts his career in Europe at the Mercedes-Benz Arena.
He will provide competition up front with Simon Terodde and Daniel Ginczek, although he arrived too late to play a part in their victory over SV Sandhausen on Friday night.
One for Arsenal's future
Asano made his name playing for Sanfrecce Hiroshima in the J1 League, playing 60 times over three-and-a-half years with the club, scoring 13 goals and helping them to two titles. He also won the Japanese Young Player of the Year in 2015.
He has already made five appearances for the Japan national team as well, making his debut last year against North Korea, and scoring his first, and so far only, goal against Bulgaria. He also appeared in all three of Japan's games at the recently-concluded Olympics, scoring two goals.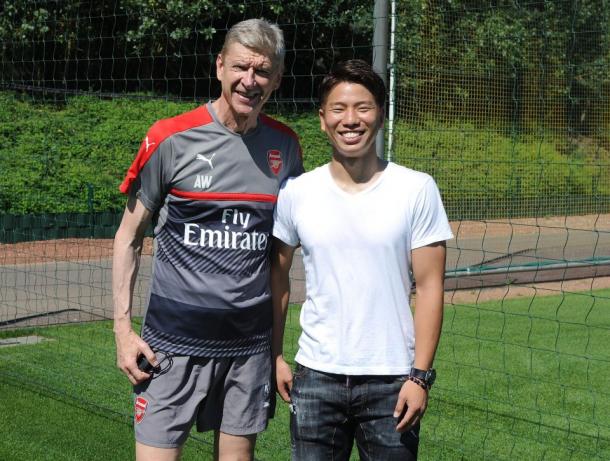 All that brought him to the attention of Arsène Wenger and Arsenal, with Asano signing with last season's Premier League runners-up at the beginning of July.
"Takuma is a talented young striker and very much one for the future," said Wenger at the time. "He has had an impressive start to his career in Japan and we look forward to him developing over the next couple of years."
However his still limited international experience meant he was unable to earn a work permit at this time, and hence makes the move to Germany.
Hosogai influence seals the deal
Speaking to the club's website, sprint director Jan Schindelmeiser said that "Takuma is a perfect addition for us up front. He is a danger in front of goal, can shoot with either foot, is fast and agile."
"I am looking forward to the task at VfB Stuttgart," said Asano himself. "Many Japanese players have developed further in the Bundesliga and enjoyed some good experiences – not least at VfB."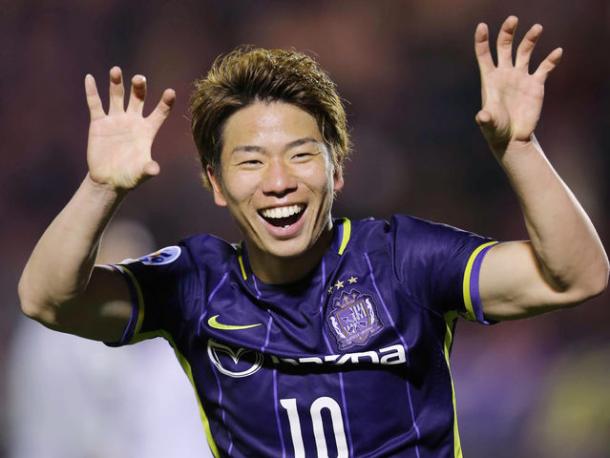 Both Schindelmeiser and Asano also confirmed that Hajime Hosogai, another Japanese international who has joined Stuttgart this summer, played a big part to sealing the deal.
"The constellation with Hajime Hosogai really helped us to win over Takuma," said Schindelmeiser, whilst Asano confirmed the two had spoken "at length" in the last few days.
Asano will take the number 11 shirt with the Swabians, and could make his first appearance after the international break against 1. FC Heidenheim.
Quotes via Arsenal FC and VfB Stuttgart.