17-year-old Gianluigi Donnarumma is making waves in Italian football at the moment after a debut for the Azzurri this week and former AC Milan goalkeeper Dida feels the teenager has a tremendous career ahead of him.
Last season Donnarumma made his Milan debut at the age of 16, and now he has followed that up with his debut for Italy in their recent 3-1 defeat to France, and at the moment anything seems possible for the young Italian starlet.
Dida admits Donnarumma will 'surpass' his Rossoneri achievements
Dida was the lynchpin of Carlo Ancelotti's great Milan side when they used to monopolise both the domestic and European scene, and having been a top goalkeeper for a number of years he is certainly qualified to offer up his opinion on Milan's next prodigy.
Speaking about the 17-year-old goalkeeper, Dida said: "He has a great talent, he'll surpass me."
Dida won numerous titles with red and black of Milan, including the Champions League, but the Brazilian feels Donnarumma could win more and achieve greaters thing than he did during his time in Italy.
"He has great talent and I think he can do more than I did with Milan's colours, because he is very young," said Dida.
Making his debut for Italy at such a young age certainly shows that the kid has potential, whether he will realise it remains to be seen, but at the moment Donnarumma could certainly develop into one of the best both for Milan and Italy.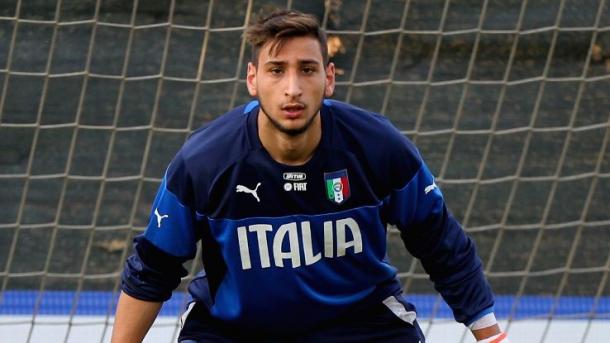 If the young goalkeeper continues to develop and mature, Milan might have trouble keeping hold of their latest star.
But at the moment it seems Milan is the best place for the 17-year-old, and speaking about his continued development, Dida said: "The Rossoneri did extremely well in taking him off the market. Donnarumma has enormous value and with Milan he can become great."