Roma have released a statement on their club website confirming an injury to Daniele De Rossi but were unable to provide a recovery time or return date at the same time.
De Rossi left the field in Italy's 3-1 friendly defeat at the hands of France in Bari on Thursday and headed back home [Rome] to undergo more in depth tests.
The tests have confirmed the 33-year-old has "a direct trauma with a muscular and sub-cutaneous ematoma in the region of the gastrocnemius muscle in his left leg" the statement reads.
The Giallorossi went on to say that the veteran will continue his personalised recovery plan and "his conditions will be evaluated day by day."
Some sources have De Rossi down as being able to return before the end of the month but only time will tell with the one club man and an update on his progress is sure to follow. De Rossi will all but certainly miss Sunday's game with Sampdoria as Serie A returns from international break and with him out injured, he will have to serve his Europa League suspension later on as i lupi kick off their Europa League campaign against Viktoria Plzen the following Thursday. It could be the case that he makes the bench when they face Torino on 25 September failing that the following week when they face Inter Milan.
A sigh of relief
There were no real fears that it was anything serious when De Rossi limped off but there will still no doubt have been a sigh of relief that it wasn't with Roma already having a few long term injuries.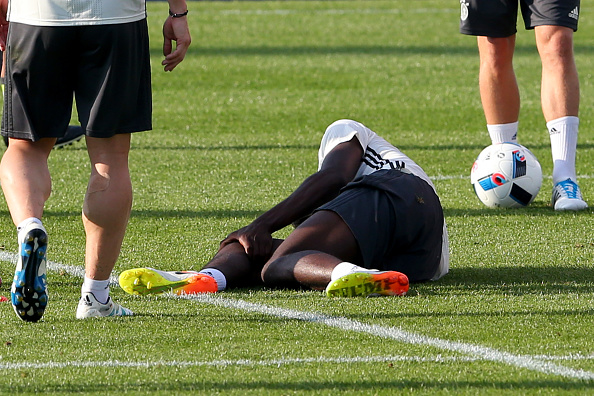 Defensive duo Antonio Rudiger and summer signing Mario Rui both suffered long term injuries over the summer and are set for returns in October and January respectively.