Through way of a strongly worded statement, Fiorentina have categorically ruled out that first team coach Paulo Sousa is anywhere near leaving La Viola.
Reports broke Monday morning that he was headed to his home country of Portugal when a moving van appeared outside his home in Florence - Sousa is in fact simply moving elsewhere in Florence it has since been confirmed.
"ACF Fiorentina firmly deny the unfounded story of an imminent farewell for Coach Paulo Sousa, which was spread today on Mediaset by journalist Paolo Bargiggia" the statement started.
The club admitted to being "stunned at the superficiality with which such a grave scenario was reported" as well as stating when they've collaborated with journalists they've respected "the right of opinion and criticism" before adding that they "no longer intend to accept reports based on allegations, suppositions or unverified claims."
"All this damages the club, its protagonists and the fans, creating confusion" the statement continued.
The statement posted to the official website of the club invited "those who deal with the Viola world to work with greater respect and fairness."
In January in particular, tensions rose between Sousa and the club's hierarchy over lack of additions before calming down but it would appear that has been put behind by both parties as they embarked on another Serie A season together.
Fiorentina could be in trouble over Gomez
While Fiorentina have landed Bargiggia in particular in hot water, they're in hot water themselves over the transfer of Mario Gomez with Besiktas.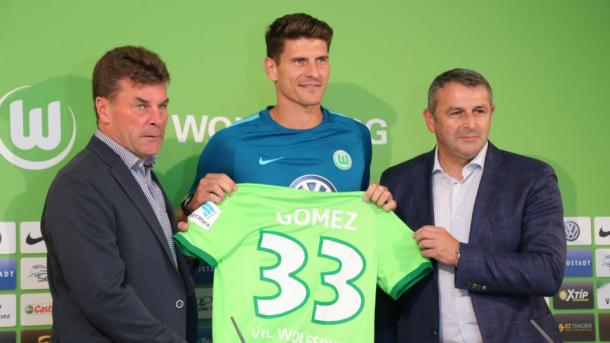 The Turkish champions assert that they had rights to 50% of any future sales of the German who netted 26 times as the eagles achieved Super Lig glory but haven't recieved anywhere near that.
Gomez moved to Wolfsburg in a deal around the 8 million euro mark but Besiktas have only recieved 1.1 million and are threatening to take Fiorentina to FIFA over the transfer. Fiorentina are yet to comment on the matter at hand.