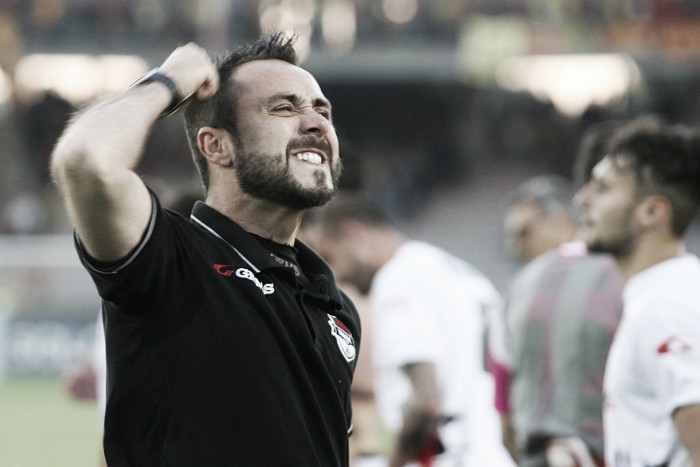 Palermo have announced the appointment of Roberto De Zerbi as manager through a statement on the club website.
Astonishingly, Davide Ballardini left on his own accord after just two games opposed to being one of the many victims of fire happy president and owner Maurizio Zamparini. Disagreements with the club over transfer activity is the widely accepted reason as to why Ballardini walked from the post. Although a disagreement with Zamparini himself wouldn't be all that surprising either.
De Zerbi takes over a rosanero side who have a point to their name and will be announced officially later on today in a press conference by the club' sporting director Daniele Faggiano.
The appointment of the 37-year-old seems strange from the offset with him having only three years managerial experience, none of which has even came in Serie B let alone Serie A. However, he has made a name for himself in the lower tiers for his attacking style of play and is now the youngest coach in the top flight..
Zamparini has said however that "There will be a clause in his contract which will see him earn a lot of money in the event of being sacked."
De Zerbi will have to wait for dugout debut
De Zerbi won't be in the dugout for the club this coming weekend as they host Napoli as he has a suspension to serve.
His suspension comes as a result of the ugly scenes that unfolded in the Lega Pro playoff final with Gennaro Gattuso's Pisa where both managers were sent to the stands.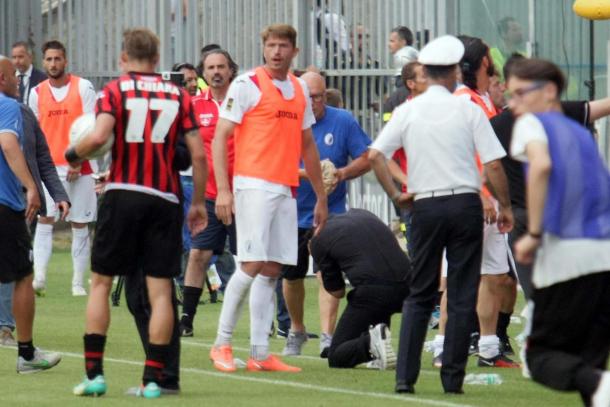 De Zerbi's appeal to have his ban reduced was successful, changing his suspension from two games to one game, which he will miss this weekend.
His debut will therefore come against Crotone away from home and there couldn't be many kinder starts than that. He will have his first chance to manage at the Renzo Barbera on 24 September when Palermo welcome champions Juventus to town.