It was confirmed today that Bayer Leverkusen midfielder, Karim Bellarabi, has been ruled out until next year with a groin injury. The injury was sustained in Leverkusen's 3-1 win over Hamburger SV on Saturday, as he was forced to be replaced on the field after just three minutes of play. After a slow start to the season, it is far from the news that Roger Schmidt would have been hoping for this soon in the campaign.
Injuries strike Leverkusen once more
It is a worry for Leverkusen, as injuries seem to be a recurring factor of their inability to challenge with the top two in Germany.
With the Champions League kicking off tomorrow, the injury couldn't have come at a worse time as the winter period begins, and fixtures come thick and fast. Unlike last year, Werkself seem more equipped to manage injuries, as their successful transfer window saw them strengthen the depth of their squad, allowing for less stress when the inevitable injury was to arrive.
The introduction of Joel Pohjanpalo has reintroduced the spark to Leverkusen, as fellow wide attacker, Julian Brandt, finds his form after a tiring summer in Rio representing Germany at the Olympics. The two will be expected to take centre stage in the unfortunate absence of Bellarabi – especially as the fixture list heats up.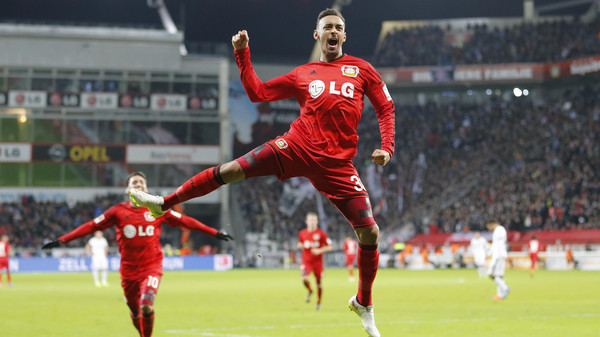 Bellarabi - A key member of the squad
The injury to Bellarabi is still tough to take, especially when taking into consideration his integral placement in Schmidt's carefully crafted squad. The 26-year-old German international was key to Leverkusen's success last season, as they secured third place in the league after a tough season of inconsistency.
Last season, Bellarabi turned creator as he directly contributed to 15 of Leverkusen's goals – scoring five and assisting ten. His vibrant play in attack for Werkself, predominantly on the right flank, lit up the Bundesliga last year, as he was featured around the leagues team of the season.
As mentioned, Bellarabi is a key player in Schmidt's plans, as he supposedly turned down interest from rival clubs around Europe, in favour of growing and developing at Leverkusen. The German recently signed an updated contract with the club, as he looks to further his career there. The club announced that Bellarabi's groin injury requires surgery, which he will undergo tomorrow in Basel – ruling him out of Schmidt's plans until the end of 2016.