Borussia Monchengladbach's summer signing Mamadou Doucouré will be unable to join his team-mates in training for the rest of the year due to complications with the injury that he suffered prior to joining the club.
Youngster still waiting to join his team-mates in training
Doucouré suffered from a muscle tear in his final game for the Paris Saint Germain U19s and due to this has been unable to play for the Foals since he signed a five-year deal in the summer transfer window.
Monchengladbach's team physician Dr. Stefan Porten said that Doucouré is "still in the rehabilitation process" but that "this setback is making things difficult".
The 18-year-old has been working hard during individual sessions in order to join up with his team-mates in normal training as soon as possible, but this setback will increase the duration of his time out of the squad, with a return after the winter break looking the most likely.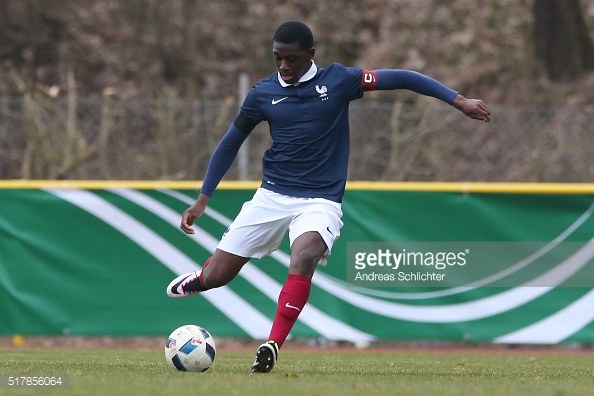 Huge disappointment for both manager and player
Monchengladbach boss André Schubert commented on the youngster's bitter setback, saying that "it is very sad that he has suffered this setback" and adding that this is a "very sorry situation for such a young player."
The injury setback is a huge disappointment for a player that was reportedly being courted by several top clubs from around the world during the summer, with Monchengladbach's sporting director Max Eberl describing the youngster as a "huge talent" upon signing him in June.
Schubert's side have had a below par start to the new Bundesliga season, with the Foals currently lying in ninth position after six games. Their most recent game was undoubtedly their most disappointing, as they lost 4-0 to the previously out of form Schalke 04 who were in 18th place with no points after losing their opening five matches.
Monchegladbach's next fixture is a home tie against rock bottom side Hamburger SV on October 15, and Schubert will be targetting all three points in order to put his men back on the right track on what has been a below average start to the season for his side.