 The DFL supervisory board have decided to extend the contract of DFL CEO Christian Seifert by a further five years until June 30 2022, meaning the German will have held the role for a total of 16 years come the end of his new deal.
Seifert has been a mainstay at the DFL
Seifert has held the role since 2005, and oversees matters concerning the top two divisions in German football. One of the more recent deals he helped negotiate was the new TV deal beginning in the 2017/18 season and running until the 2020/21 season, in which a total of €6 billion will be shared between the clubs in the Bundesliga and 2. Bundesliga across four seasons.
DFL president Reinhard Rauball spoke to the media after confirming the new deal, saying "this is good news for German professional football" and going on to add that Seifert has "done an excellent job in the past eleven years".
Seifert also spoke after signing the new deal, admitting that he is "delighted about the confidence of the supervisory board" and also outlining his main aim, which is to "continue to advance German professional football".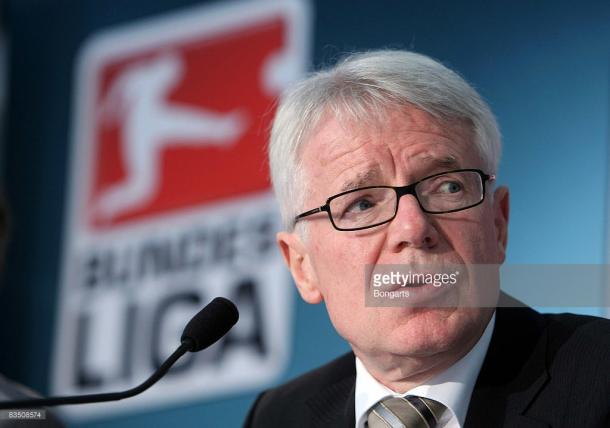 Tough task ahead for the CEO
Prior to becoming the head of the DFL, Seifert was Director of Marketing at MTV in Central Europe from 1998-2000 and was also the Head of Media and Marketing at AG Media for the five years following that.
As CEO of the DFL, Seifert has overseen record revenue gain for the top two divisions in German football and in the four years leading up to the 2016/17 season a total of €2.5 billion will be shared between all 36 Bundesliga and 2.Bundesliga clubs.
The first task for Seifert after signing this new deal will be to satisfy all other eight members of the league board with regards to the billions of euros due to be shared out across the two divisions.