Bundesliga leaders, Bayern Munich announced today that Douglas Costa, Arjen Robben and Javi Martinez have returned to training.
The previously injured trio have been sidelined for varied amounts of time after sustaining injuries, but now look in good shape to return to fight for their places in a demanding Bayern squad.
Robben looking for an injury free winter
The longest injury spell has been that of Arjen Robben. The ever-threatening wide man was ruled out of contention back in July after sustaining a recent rib injury.
The 32-year-old Dutchman has suffered greatly with injuries in recent times, especially 2016. Before his most recent hamstring issue, Robben was sidelined for three months with an adductor related problem.
However after making his long awaited return in June, the Munich veteran's luck was out again, as less than a month after he was ruled out with his most recent hamstring injury.
While watching Franck Ribéry rolling back the years with his recent form, Robben will be looking forward to getting back in and amongst the squad, as it is still perfectly clear that the renowned winger has more to give at the club.
Martinez back in contention
Also returning from injury is Javi Martinez. The defender was ruled out earlier this month and withdrew from the Spanish squad with a suspected adductor injury.
While his stay on the sidelines has been short, like Robben, Martinez has had his recent form buffered by small setbacks over the last year.
With a full fixture list awaiting the Bavarians, Martinez will of course be hoping to capture some game time once more - hopefully staying fit in the process.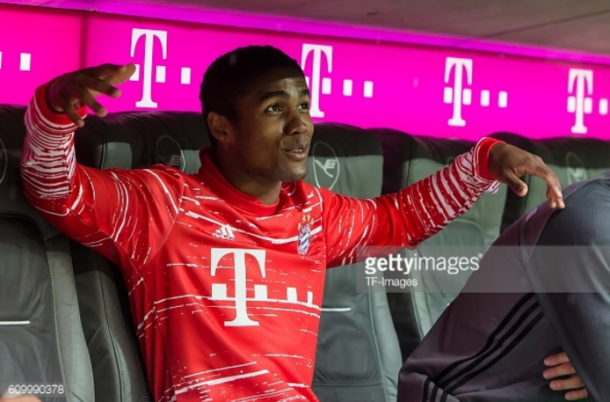 A boost in attack as Costa nears full fitness
The final player to return to training is Douglas Costa. The news of Costa's injury last month was a tough pill to swallow, as the explosive wide man offers a lot to Carlo Ancelotti's squad, whether it be as a substitute or as a starter.
His ability to change and dictate the game from the flanks will be welcomed back as he has returned to full training this week. The club confirmed that Costa is back running, deeming him fit to pick up where he left off this season.
The international break came at the right time for Bayern Munich it would seem, as the trio of important players look to ease their way back to normality in and around the starting lineup. With UEFA Champions League and Bundesliga fixtures of importance coming thick and fast this winter, Ancelotti will of course be welcoming their re-availability with open arms.