FC St. Pauli have announced that right-back Vegar Eggen Hedenstad has joined Rosenborg BK.
The 25-year-old leaves St. Pauli just seven months after arriving from SC Freiburg and despite playing nearly the full part in the opening half of the 2. Bundesliga for the club.
He joins the Norwegian champions ahead of the start of the 2017 season in April. The deal was possible as the transfer window in Norway is still open until the end of March.
Time in Germany comes to an end
Hedenstad returns to his homeland after four-and-a-half years in Germany, having spent mostly with Freiburg. He arrived there in 2012 from Stabaek IF.
He was never a regular for Freiburg, playing just 23 league matches for them in four years with the club, although he also spent a season on loan at Eintracht Braunschweig in the 2014-15 season, where he made 28 appearances, mostly as a starter.
Hedenstad, who has been capped four times by his country, joined St. Pauli in the summer, making 15 league appearances before Christmas, albeit as the club found themselves languishing at the bottom of the table.
However, it appears he became quickly surplus to requirements. He had not appeared in either of the side's matches since the winter break, with Jeremy Dudziak filling his previous right-back spot in the games against VfB Stuttgart and Braunschweig.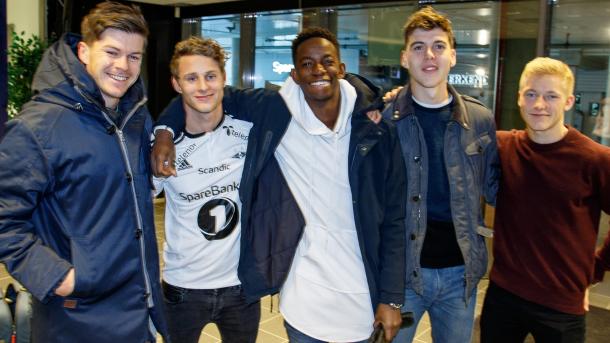 Hedenstad joining club with "winning culture"
St. Pauli's sporting director Andreas Rettig admitted that "the performances in the defensive positions and the current squad situation" was a primary reason for allowing the transfer to go through, as well as the "financial aspects" of the deal.
Hedenstad described his time at the club as "exciting." He added that was leaving "with the fondest of memories" and wished the club well for its ongoing relegation battle.
He has signed a four-year contract with his new club, and upon his unveiling, he said he was "very happy" to join the club.
He said that he had been close to signing for them before, but that "it feels good to come here now." He also described Rosenborg as "a big club" that has "a winning culture in the walls."
He is the second St. Pauli player to join Rosenborg this winter, following the transfer of Jacob Rasmussen last month, like Hedenstad just months after moving to Hamburg.
Quotes via FC St. Pauli and Rosenborg BK.