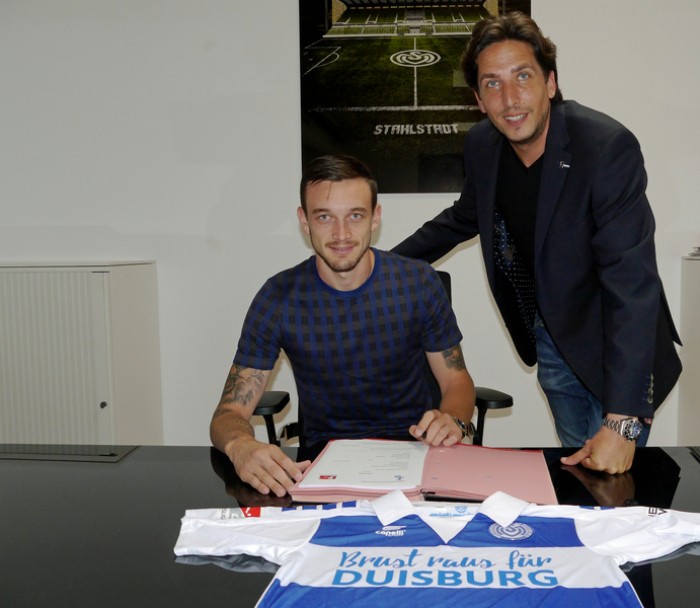 2. Bundesliga new boys MSV Duisburg have signed striker Borys Tashchy, after VfB Stuttgart agreed to prematurely terminate his contract.
Tashchy, who spent the latter part of last season on loan with FC Zbrojovka Brno, has signed a two-year deal with the Zebras, with an option to extend.
They have also completed the signing of Moritz Stoppelkamp from Karlsruher SC, with the 30-year-old also signing for two years with an additional option.
Tashchy the perfect striker for Duisburg?
23-year-old Tashchy joined Stuttgart in October 2014 as a free agent, initially playing for their second team where he scored nine goals in 42 3. Liga appearances. He was then given a chance with the first team towards the end of the 2015-16 season, as they were relegated from the Bundesliga, and at the start of the following campaign in the 2. Bundesliga.
However in total he just 14 league appearances for die Roten, with his only goal coming against lower-league side FC 08 Homberg in the DFB-Pokal. Sent out on loan to Czech side Brno in February, he had a slightly better time of it, scoring twice in 12 games in the Czech First League.
Stuttgart announced on Tuesday that his contract had been brought to an end, allowing a deal to join Duisburg to go ahead. Sporting director Ivo Grlic believes that the Ukrainian "meets our requirements," describing him as "big and powerful, young and hungry." Coach Ilia Gruev added that he has "everything technically that a top striker needs."
Tashchy himself said that Duisburg was the perfect fit for him. He explained that he wanted to "help the team" retain its 2. Bundesliga status as well as "show the fans football that will satisfy them," before referring to the year the club was founded by saying that he is "1902% ready" to play for them.
His arrival will help to cover Zlatko Janjic, who suffered a cruciate ligament injury in a friendly last month, and is expected to be out until the end of 2017.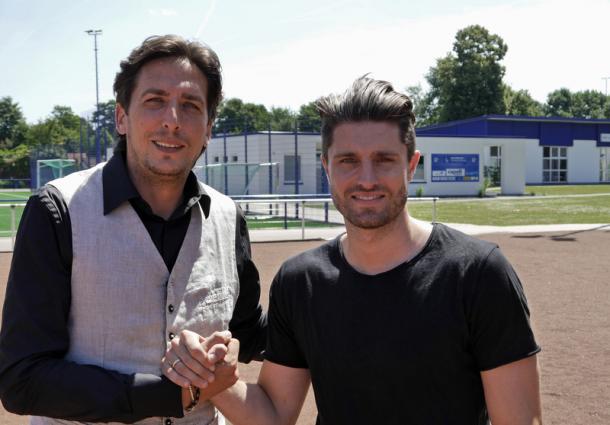 Stoppelkamp comes home
Meanwhile on Monday Duisburg also confirmed that Stoppelkamp had returned to his first club after leaving relegated Karlsruhe. The well-travelled winger previously played for SC Paderborn 07 and is best remembered for his 83-metre goal against Hannover 96 in September 2014.
He played 23 times in the 2. Bundesliga for Karlsruhe last season, scoring four goals and setting up two more, however he was powerless to stop them dropping out of the league, the third season in a row he suffered that fate after Paderborn's double relegation.
Stoppelkamp had been with Duisburg as a youngster until the age of 15 when he signed for Fortuna Düsseldorf, and he said that "it had always been a dream" to play for his hometown team and that he is naturally "very happy" that he will finally get the chance to do so.
Grlic believes that he can help the team "with his individual quality in all attacking positions", whilst Gruev thinks that he will help "with his experience" and that he will "fit optimally" into the squad.
Quotes via MSV Duisburg.