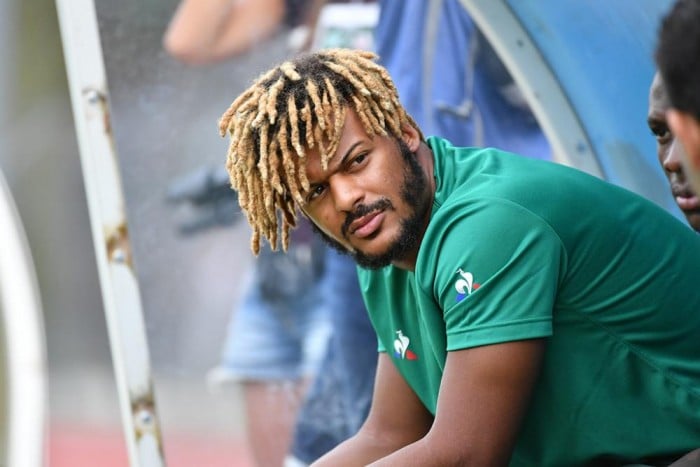 At the age of 24 and off the back of a highly productive season in front of goal for Dijon, Loïs Diony recently became Saint-Etienne's second signing of the summer.
During his first interview as a Les Vets player, the striker spoke of his love for Pierre-Emerick Aubameyang and what he achieved at the Stade Geoffroy-Guichard between 2011 and 2013.
Sainté have failed to unearth a similarly lethal forward since Aubameyang left for Borussia Dortmund, where the Gabon international has cemented himself as one of the most talented strikers in Europe today.
"I loved Pierre-Emerick Aubameyang very much." Said Diony upon his arrival. Could he be the rightful successor to his idol at Saint-Etienne after so many years without a competent finisher?
Before they were Green:
Diony has already shown his capabilities in Ligue 1 during a difficult season for his former side. Dijon narrowly avoided relegation last term but their star forward continued to shine throughout the campaign.
With 11 goals and eight assists, the ex-Nantes man finished amongst the elite of the French game in the 2016/17 scoring charts. Fourteen players scored more than Diony last season but only four could manage more assists.
The estimated £8.50m transfer fee - a new club record - is a clear indication that the club expects great things from their promising young forward. This figure alone is more than Saint-Etienne have spent on transfers in 11 of the last 17 seasons and many still see the deal as a bargain.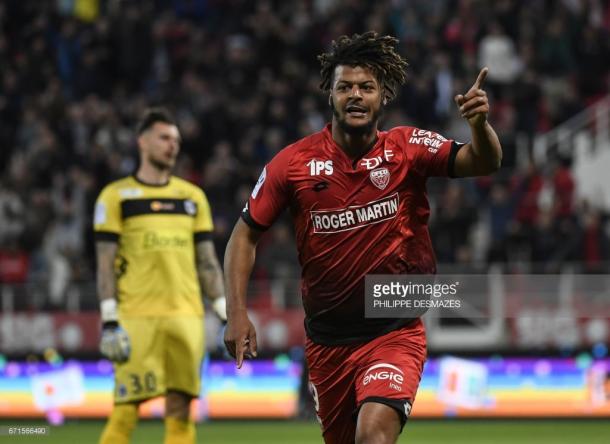 PEA also kickstarted his career with Dijon after spending a year there on loan from AC Milan. In total, Aubameyang had three separate loan spells in Ligue 1 - including one with ASSE - with varying degrees of success.
His total of 20 league goals and raw talent were enough for Saint-Etienne to purchase the player for just over £1m in 2011. While his ability was unquestionable, his fee and previous track record did not equate to Diony's before they joined one of the country's biggest clubs.
Disappointment following Aubameyang's departure:
Ever since his departure, the board have found it difficult to replace Pierre-Emerick Aubameyang's contribution up front.
PEA is, in fairness, a tough act to follow. The former Monaco loanee netted 41 times and assisted a further 26 in his 97 appearances for Saint-Etienne in all competitions - a phenomenal record.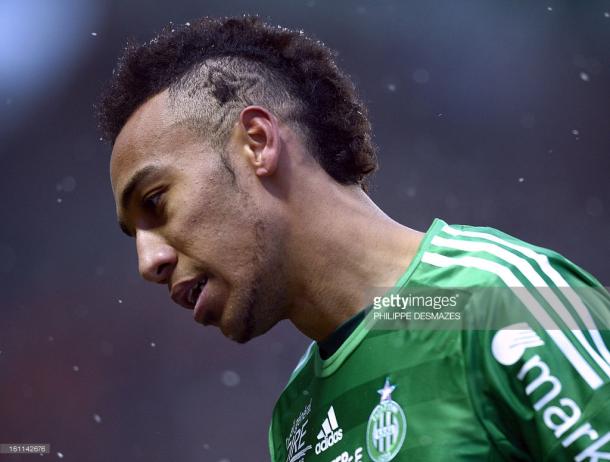 Millions has been spent over the last four years on the likes of Brandao, Mevlut Erding, Ricky van Wolfswinkel, Nolan Roux, Robert Beric and Alexander Soderlund - strikers that have ultimately failed to follow in Aubameyang's footsteps.
All of which lack the mobility, pace and finishing ability that Aubameyang possesses in abundance. All of which, barring Erding, have failed to surpass 10 league goals in a single season since PEA left for Germany.
On a small budget, former manager Christophe Galtier turned to these robust forwards due to his fairly defensive and 'unappealing' approach during his nine-year reign. The Frenchman, however, could never rely on them on a consistent basis.
Roux, Soderlund and Beric scored 11 league goals between them last season which Diony managed single-handedly for a bottom-half side. A forward with the Martinican's output might have been the difference between Champions League and Europa League qualification for Galtier in recent seasons.
Can Diony do it?
Aubameyang scored goals, made assists and helped Saint-Etienne progress up the table during his short time at the club. The 28-year-old even won the club's first trophy in over three decades when he lifted the Coupe de la Ligue in his final year there.
The Bundesliga's top goalscorer scored 16 and 19 goals in his only full seasons wearing the infamous green shirt - 35 in total. His supposed successor has managed 34 in his last three campaigns, a very impressive return and the reason he was highly coveted by a host of English sides.
Under a new attacking manager in Oscar Garcia, it's highly plausible that Diony can improve on his recent taly and help Saint-Etienne get back on track after a disappointing season.
Club President, Roland Romeyer, believes Diony will improve during his spell in Saint-Etienne due to the manager, facilities and the support of the fans. Like Aubameyang, Diony shall improve as a player but also could improve his new club in the same manner Aubameyang once did.