 Saint-Etienne have confirmed that Mathieu Debuchy has signed a three-year deal with the club.
The right-back was a mainstay in Jean-Louis Gasset's side in the second half of last season after penning a short-term contract at the Stade Geoffroy-Guichard in January.
Debuchy impressed greatly in Ligue 1 last season and won the UNFP Player of the Month trophy in February after a string of fine performances.
Debuchy impressive in short stint
Debuchy, 32, joined Saint-Etienne in the January transfer window after an injury-hit spell with Arsenal and quickly established himself in a struggling Les Verts side.
The ex-Newcastle man played in every game since his arrival as Sainte went from relegation contenders to on the cusp of European qualification after a 13-match unbeaten run.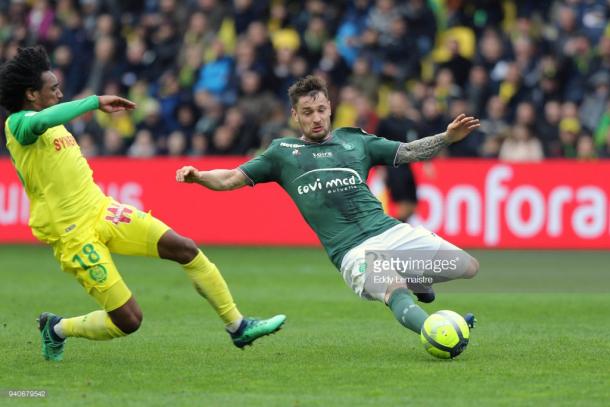 The Frenchman also scored four times in just 15 league appearances including a last-minute equaliser away to fierce rivals Lyon.
Debuchy quickly grew admirers outside of southern France and went on to become UNFP Player of the Month trophy in February after securing 47 per cent of the votes. France manager Didier Deschamps included the defender in his expanded 34-man squad for the 2018 World Cup.
Manager played big part in the decision
"I really enjoyed these four months spent in Saint-Etienne," he said. "I have had excellent moments in contact with the Stéphanois and ASSE supporters. Their welcome touched me a lot, the family aspect of the club too.
"Playing at home in such an environment with the good results we have achieved in recent months have reinforced my choice to extend to ASSE."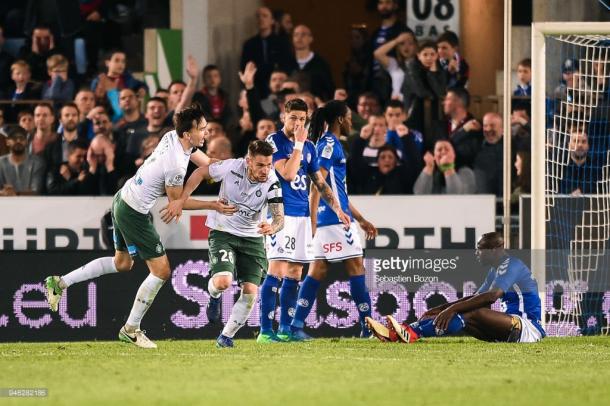 Jean-Louis Gasset's presence on the touchline played a vital part in Debuchy's decision to sign a new deal. He worked with Gasset for two years when the 64-year-old was assistant manager of the French national team between 2010 and 2012.
"The presence of [head coach] Jean-Louis Gasset played a role in my decision," he said.
Frédéric Paquet, General Manager at ASSE, said: "Keeping Mathieu Debuchy was a priority for AS Saint-Etienne. By committing to the next three seasons, Mathieu shows his commitment to the club and his commitment to the sporting project that we have.
"Since his arrival at the club, he has brought a lot of serenity and his experience of the highest level. This agreement confirms our desire to build the most competitive team possible."