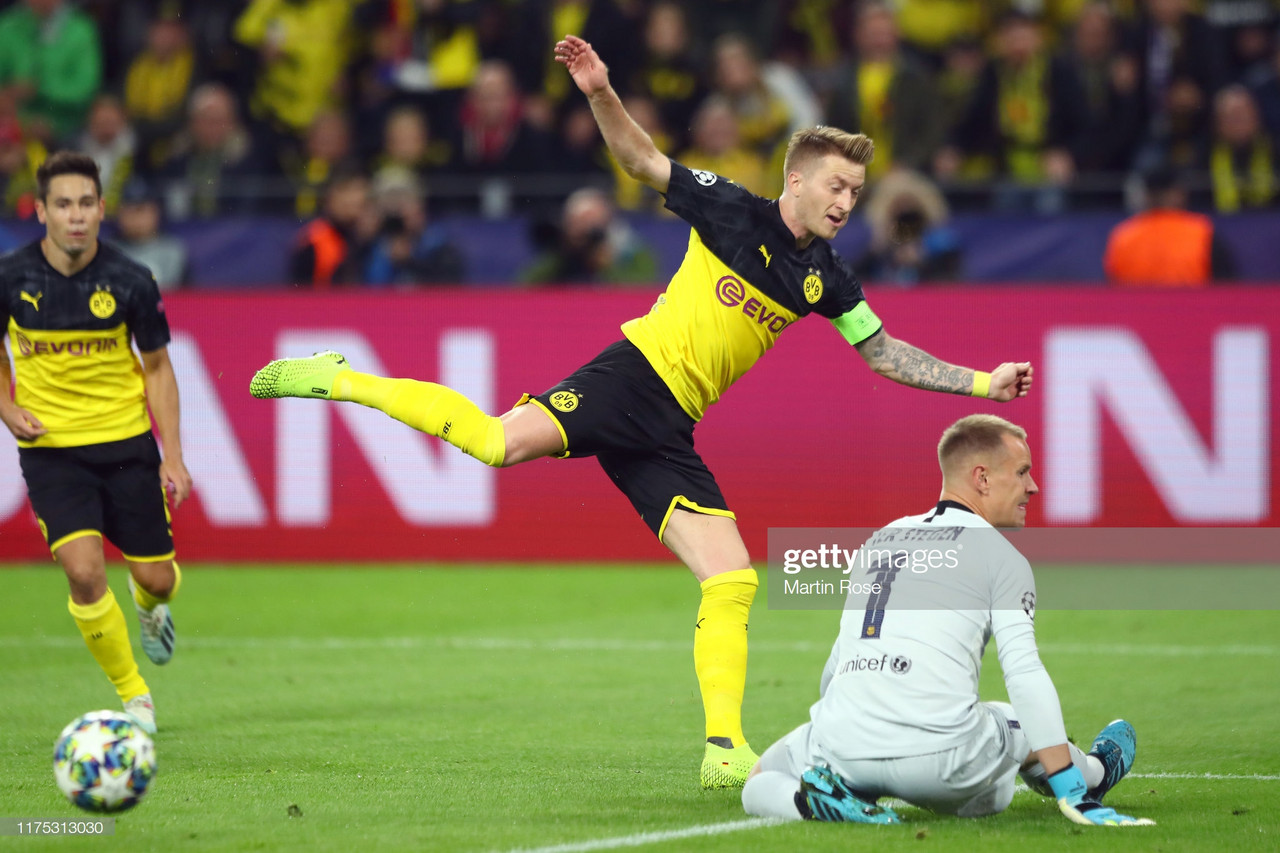 Shock results elsewhere...
Full-time: Borussia Dortmund 0-0 Barcelona
Only 3 minutes added on...
If a picture could sum up 90 minutes...
Alcacer's run comes to an end
Double save from ter Stegen!
Off the crossbar!
Another chance for Reus!
Brandt on
Chance for Alcacer!
It's been a tough night for Barcelona so far. 20 minutes to play...
Messi and Rakitic on!
Penalty SAVED!
Penalty Dortmund!
Huge Chance!
Suarez forces a save
Second half. Goals to come?
Goals in Austria
100%
Half-time
Alba forced off...
Big chance for Sancho!
Confusion in the Dortmund box!
They are starting to...
Hummels heads over
Chance for Reus!
Chance for Pique!
What happened to tiki taka?
Inter equalise!
Why is Messi out?
A different look for the visitors...
What a wonderful phrase... will it be a wonderful night for the hosts?
Key battles
SHOCK GOAL!
Also in Group F...
The benches aren't bad either...
Barcelona XI
Dortmund XI
Fati starts!
Welcome back
Where to watch
But first they need to cope with the yellow wall...
Can Barcelona win the Champions League? Their goalkeeper thinks so...
Goals, goals and .... shocks
But Messi is back...
What about this guy?
Rare meeting
How did they get here?
Welcome