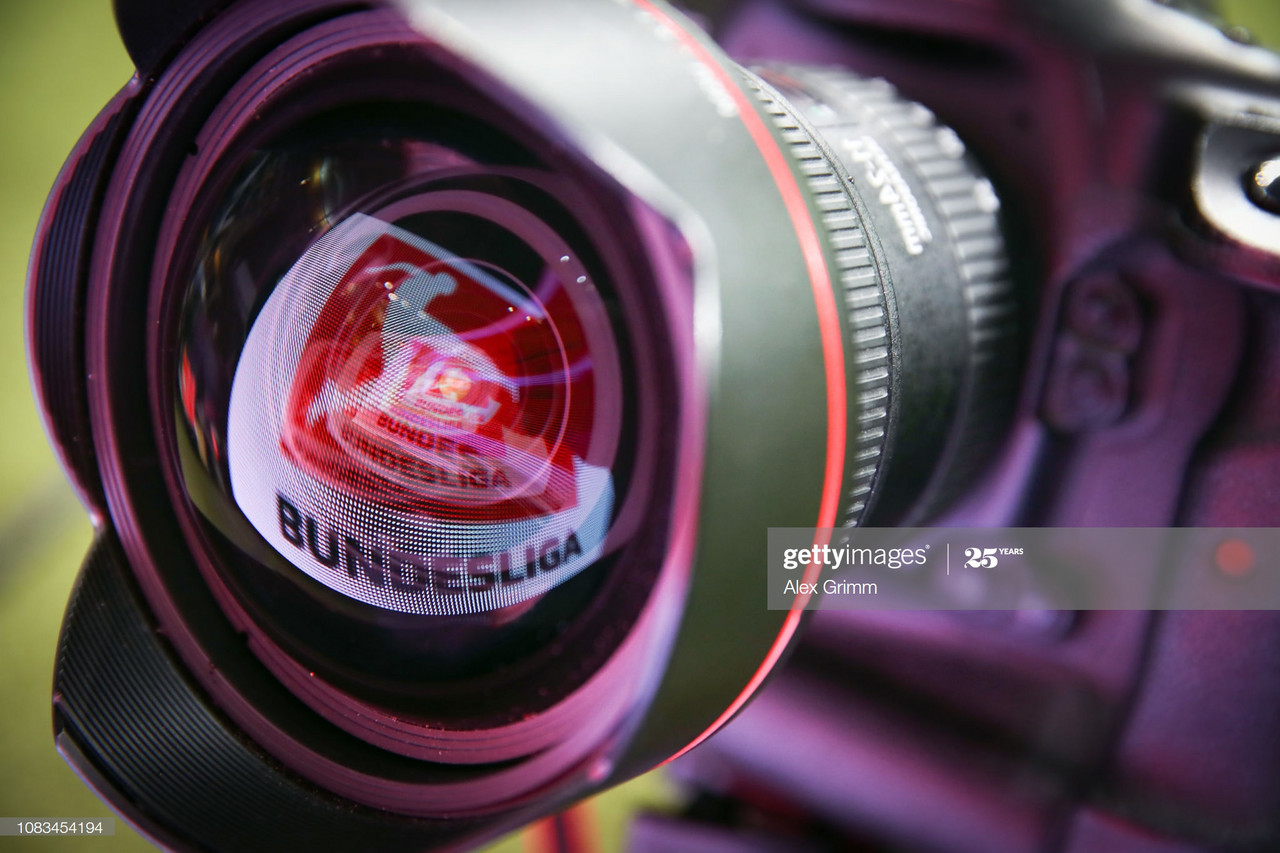 It seems quite incredible that European football looks set to be returning this month but here we are. A buoyant bounce-back for the Bundesliga is on its way!
Germany have been lauded for their no-nonsense approach to tackling Covid_19. They acted quickly and promptly when news of the virus broke, swiftly imposing a strict lockdown on the country. They banned flights, ramped up testing and were crystal clear about the importance of social distancing.
Chancellor Angela Merkel's commanding leadership has anchored Germany's brilliant response to the crisis and vehemently backing the Bundesliga's return is a big statement. Nonetheless, not everybody will be elated at football's revival.
From an entertainment's perspective, football can wait. The thought of our beautiful game being watered down to suit the current situation is a rather sobering thought. There have already been a plethora of suggestions that threaten to drastically alter the game that we will be watching, and they are not positive changes, as highlighted by VAVEL.
So, from the perspective of the fan, it's easy to ask for the authorities to wait this out until normality is resumed. The idea of players wearing masks and not being able to make physical challenges just doesn't seem right. Of course, the enjoyment of a fan comes last in the chain of importance. It may well be billed as an act for the supporters but it doesn't take much to unravel that argument.
Economic benefits
Like it or not, a lot rests on the return of these elite leagues. Top-level football is a big business for a lot of countries. The Bundesliga is a huge business. It is one of the biggest leagues in the world and has a lot of interested stakeholders.
Not finishing the season means that clubs risk missing out on a lot of money. Television companies risk not having their rights fulfilled. Lots of people in sports journalism, particularly freelancers, are seeing their profession hit a standstill. A return will provide some opportunities for many who are unemployed as well as sustainability for the higher powers.
No country in Europe is in a better place to resume their domestic season than Germany. And yet we still wait with baited breath. Their excellent response will be forgotten if their quick return to football doesn't go according to plan.
Setting the tone
If the Bundesliga return was to fail in its comeback bid then it is unthinkable to expect a conclusion from La Liga or the Premier League. Many financial benefactors of a finished campaign will be eagerly hoping that the Germans can continue their progression. A stable return to football will buoy the others who are willing to put a lot on the line. Still, this has been well planned. There has been a lot of coordination between German football clubs.
BBC journalist John Bennett spoke with the sporting director of Bayer Leverkusen, Simon Rolfes, who claims that the division's players are feeling comfortable with finishing the season. Thorough testing every three to four days and regular temperature checks will ensure that the virus does not bring the return of German football to a grinding halt.
Training sessions will be compromised but they have been preparing. Schalke-04 manager David Wagner has been photographed watching his players from a raised platform. Clubs returned to training in April so will have become accustomed to the new regulations. Caution and clarity has been key for Germany. Governments will have to work with sporting correspondents to make sure that they plan properly for this.
On this basis, one has to look at the response of the Government alongside any sporting plans. Communication is now of paramount importance. This is no time for smoke and daggers; all stakeholders in the Premier League, or any returning major sporting league, need to understand how this process will go. Still, even Germany's plans have hit a few buffers.
In the past week, 10 staff members and players have tested positive for the Coronavirus, as highlighted by the BBC. Salamon Kalou uploaded a video to social media that illustrated several Hertha Berlin players, himself included, flouting the country's strict hygiene rules. Kalou might have found this amusing but very few others did. These incidents simply highlight the fragility that these plans still stand on.
Getting real
Morals and science simply aren't at the forefront of these decisions. They are important but they aren't going to be the primary deciding factor anymore. If they were, every worker that wasn't a "key worker" would be self isolating at home. This simply isn't the case. If the world didn't run on money, people wouldn't leave their homes and go back to work until a vaccine was found. That is simply fanciful thinking.
Germany is making broad strides now as they seek to minimise economic catastrophe; a functioning economy will help generate a better standard of life for the masses. As they attempt to slowly unlock their country, it's worth remembering that we're looking ahead into our own future. Sooner or later, tough decisions are going to have to be made all over the world as we all prepare for a new normal.