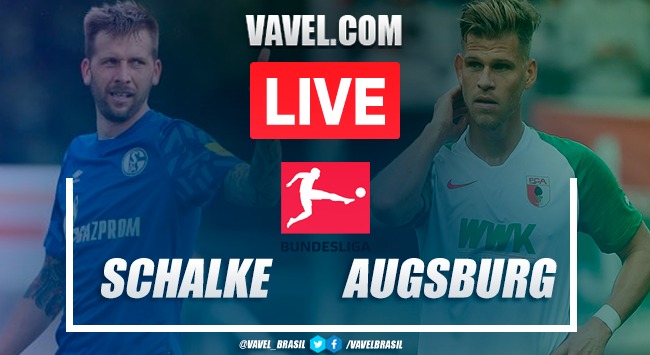 Thank you for following and goodbye!
Full-time
90+1' IT'S THREE! CORDOVA GETS IN ON THE ACT!
90' How long does Wagner have?!
84' Desperate times for Schalke
80' Augsburg lethal from dead-ball situations
76' GOAL! A SECOND FOR AUGSBURG!
74' Change for Schalke
72' Another change for Augsburg
67' All the ball but nothing to show for it
59' Substitution for Augsburg
57' Substitution for Schalke
46' Back underway
Half-time
41' A solid defensive display
28' First real chance for Schalke
Another look at Löwen's stunning free-kick!
7' GOAL AUGSBURG! WHAT A HIT!
KO approaches...
Augsburg not happy travellers
Last time out
30 minutes till KO
Last-minute heartbreak for Augsburg on matchday 26
Embarrassment for Schalke in the Revierderby
Something has got to give!
Starting Lineups
Preview
Welcome along