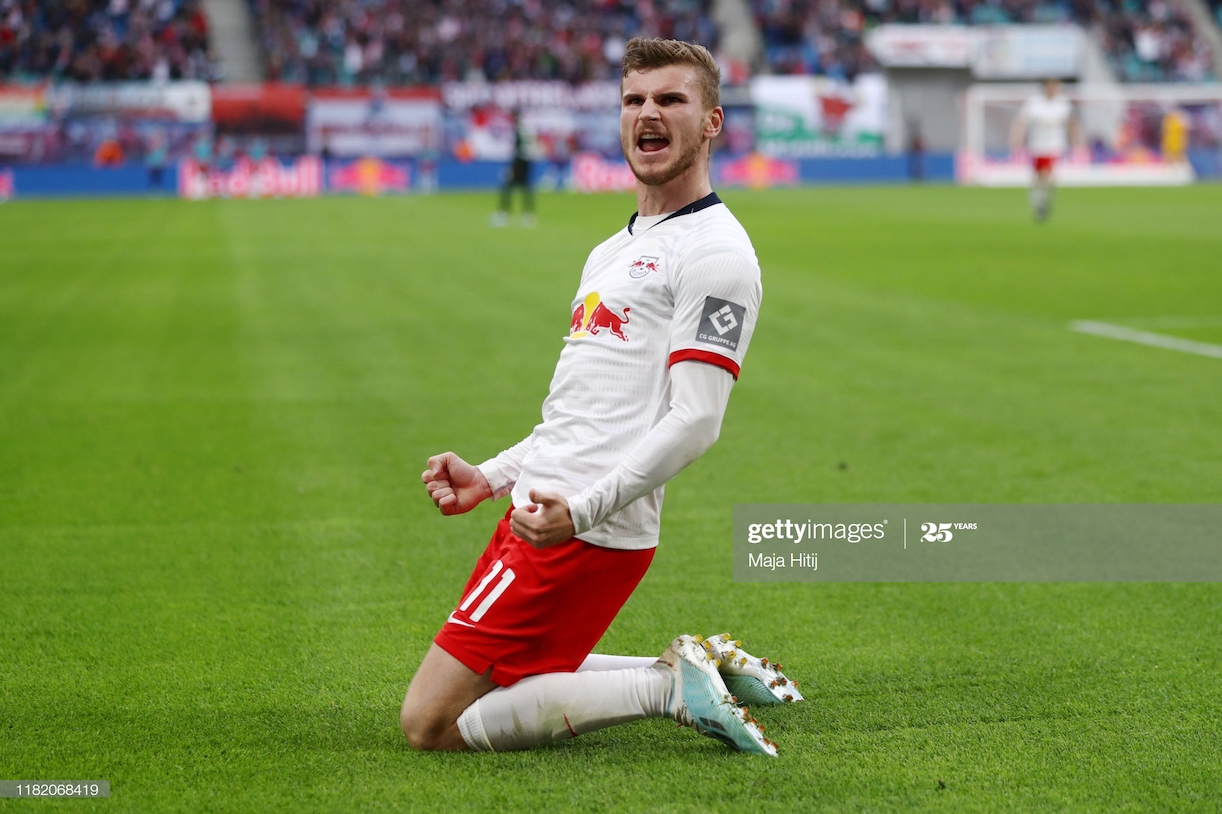 German international Timo Werner will join Chelsea this summer from RB Leipzig in a deal just shy of €60 million, reports Bild.
The 24-year-old striker was previously destined to join Liverpool this summer, joining forces with German counterpart Jurgen Klopp, however Werner has reportedly chosen Stamford Bridge.
Werner has been on the radar of many top European sides due to his incredible eye for goals and ruthlessness inside the box.
He has contributed 43 goals this season for the Bundesliga's infamous RB Leipzig in just 40 appearances.
South over North
According to Bild reports, the Blues will be activating Werner's €60 million release clause beating Premier League leaders Liverpool to the forward's signature.
The Reds had been frequently linked with Werner and slowly becoming favourites to sign.
However, new reports suggest otherwise. The has pendulum swung South from North. From Red to Blue. From Anfield to the Bridge.
Having not won the league since 2017, Roman Abramovich is restless is as hungry as ever for more success. The Blues owner is looking to add to Frank Lampard's growing arsenal of firepower. First Christian Pulisic, then Hakim Ziyech, now Werner.
Tammy or Timo
Tammy Abraham has enjoyed a healthy first season leading the line for Chelsea scoring 13 goals in all competitions.
However, Lampard has stressed throughout the season his side lacks a 'league winning' eye for goal.
The Blues have created the fourth most 'big chances' in the Premier League this season (55) behind just Manchester City (79), Liverpool (71) and Leicester City (56).
In contrast, Chelsea have missed the second most 'big chances' in the league this season (53) demonstrating the lack of cold-blooded presence in the final third.
Werner could prove to be the man to solve Lampard's problems showcasing his ability to score on the European and domestic stage.