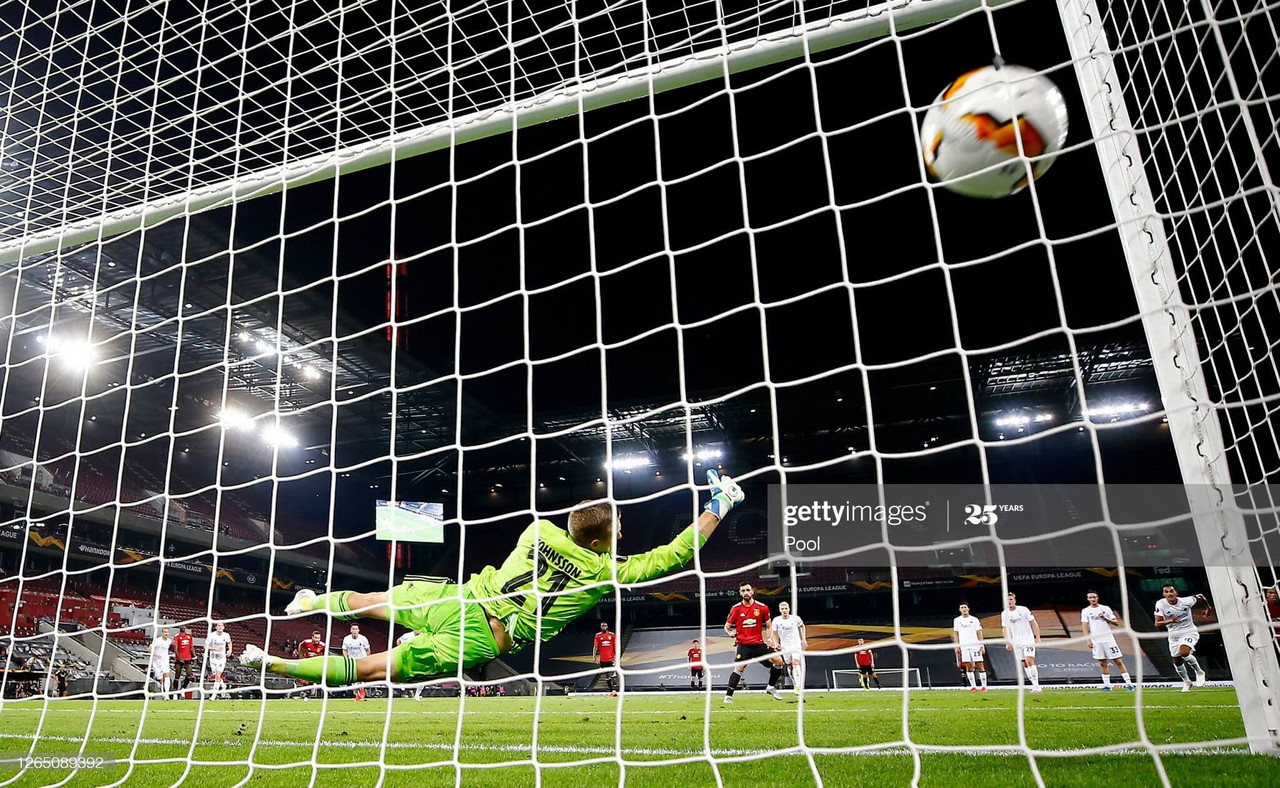 Wrap up
FT Analysis: Manchester United 1-0 FC Copenhagen
FT: Manchester United 1-0 FC Copenhagen
120' Manchester United 1-0 FC Copenhagen
119' Manchester United 1-0 FC Copenhagen
118' Manchester United 1-0 FC Copenhagen
117' Manchester United 1-0 FC Copenhagen
115' Manchester United 1-0 FC Copenhagen
112' Manchester United 1-0 FC Copenhagen
110' Manchester United 1-0 FC Copenhagen
108' Manchester United 1-0 FC Copenhagen
106' Manchester United 1-0 FC Copenhagen
ET HT: Manchester United 1-0 FC Copenhagen
105' Manchester United 1-0 FC Copenhagen
105' Manchester United 1-0 FC Copenhagen
103' Manchester United 1-0 FC Copenhagen
101' Manchester United 1-0 FC Copenhagen
99' Manchester United 1-0 FC Copenhagen
98' Manchester United 1-0 FC Copenhagen
95' Manchester United 1-0 FC Copenhagen (Goal!)
94' Manchester United 0-0 FC Copenhagen
92' Manchester United 0-0 FC Copenhagen
91' Manchester United 0-0 FC Copenhagen
FT: Manchester United 0-0 FC Copenhagen
90+3' Manchester United 0-0 FC Copenhagen
90+1' Manchester United 0-0 FC Copenhagen
90' Manchester United 0-0 FC Copenhagen
89' Manchester United 0-0 FC Copenhagen
88' Manchester United 0-0 FC Copenhagen
87' Manchester United 0-0 FC Copenhagen
86' Manchester United 0-0 FC Copenhagen
84' Manchester United 0-0 FC Copenhagen
83' Manchester United 0-0 FC Copenhagen
82' Manchester United 0-0 FC Copenhagen
81' Manchester United 0-0 FC Copenhagen
78' Manchester United 0-0 FC Copenhagen
75' Manchester United 0-0 FC Copenhagen
73' Manchester United 0-0 FC Copenhagen
72' Manchester United 0-0 FC Copenhagen
70' Manchester United 0-0 FC Copenhagen
68' Manchester United 0-0 FC Copenhagen
65' Manchester United 0-0 FC Copenhagen
64' Manchester United 0-0 FC Copenhagen
63' Manchester United 0-0 FC Copenhagen
62' Manchester United 0-0 FC Copenhagen
61' Manchester United 0-0 FC Copenhagen
59' Manchester United 0-0 FC Copenhagen
58' Manchester United 0-0 FC Copenhagen
57' Manchester United 0-0 FC Copenhagen
54' Manchester United 0-0 FC Copenhagen
52' Manchester United 0-0 FC Copenhagen
49' Manchester United 0-0 FC Copenhagen
48' Manchester United 0-0 FC Copenhagen
46' Manchester United 0-0 FC Copenhagen
HT: Manchester United 0-0 FC Copenhagen
45+2' Manchester United 0-0 FC Copenhagen
45' Manchester United 0-0 FC Copenhagen
44' Manchester United 0-0 FC Copenhagen
43' Manchester United 0-0 FC Copenhagen
40' Manchester United 0-0 FC Copenhagen
39' Manchester United 0-0 FC Copenhagen
37' Manchester United 0-0 FC Copenhagen
35' Manchester United 0-0 FC Copenhagen
33' Manchester United 0-0 FC Copenhagen
31' Manchester United 0-0 FC Copenhagen
29' Manchester United 0-0 FC Copenhagen
27' Manchester United 0-0 FC Copenhagen
24' Manchester United 0-0 FC Copenhagen
24' Manchester United 0-0 FC Copenhagen
23' Manchester United 0-0 FC Copenhagen
21' Manchester United 0-0 FC Copenhagen
18' Manchester United 0-0 FC Copenhagen
16' Manchester United 0-0 FC Copenhagen
15' Manchester United 0-0 FC Copenhagen
14' Manchester United 0-0 FC Copenhagen
11' Manchester United 0-0 FC Copenhagen
09' Manchester United 0-0 FC Copenhagen
06' Manchester United 0-0 FC Copenhagen
04' Manchester United 0-0 FC Copenhagen
02' Manchester United 0-0 FC Copenhagen
Kickoff!
Players are out
Five minutes to KO
Here is one bonkers stat...
Romero starts as expected
Teams Analysed
Everyone's here (except the fans)
Team News
Starting XIs confirmed
Follow Manchester United vs FC Copenhagen live on VAVEL UK
United & Copenhagen train in Cologne
United press conference
Copenhagen press conference
Press conferences later
They're on their way!
Some video highlights of the recent second legs
How to watch Manchester United v FC Copenhagen - Live TV and Stream
Jubilant scenes as Copenhagen progressed
Who's expected to start?
How have they got here?
We've decamped to Germany
Welcome!