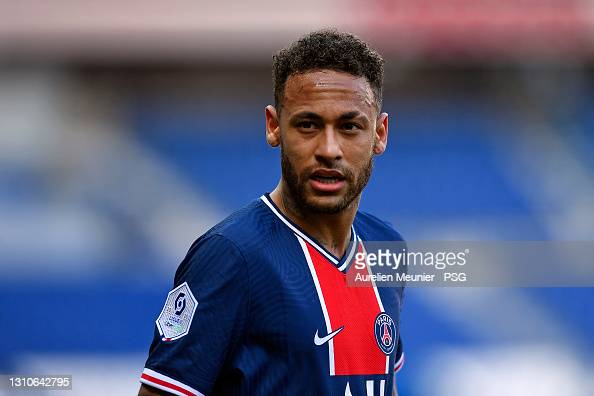 Less than 24 hours after being sent off against Lille OSC in PSG's 1-0 loss at the Parc des Princes - Neymar is once again heavily linked with a return to FC Barcelona in the summer.
Neymar's sending off summed up his poor performance in yesterday's crucial game against Lille. The Brazilian's irresponsibility heavily showed in a fixture that mattered so much to the Paris faithful.
The yearly talk of a Neymar homecoming to Barcelona never seems to end as Catalan outlet Ara have reported the 29-year-old has stalled contract talks with PSG that would see him stay in France until 2026.
Talks of a Neymar return intensified more than ever in the summer of 2019 as the Blauguarana side offered £136 million, plus Ousmane Dembele on loan and Ivan Rakitic and Jean Clair Todibo on permanent deals, PSG did not accept their offer.
Neymar was insistent on returning to Barcelona in the summer of 2019 after only just two years in Paris, willing to even take a pay cut in order to rekindle his relationship with the Catalan side.
The presidential return of Joan Laporta has given the club a new lease of life. Laporta aims to bring in a 'statement signing' in the summer after already holding talks with Mino Raiola - regarding the signing of Erling Haaland.
With Haaland's price set at £150 million, it could suggest Barcelona somehow have the economical firepower to prize Neymar away from Paris - whether the Laporta chooses to spend upwards of 150 million on Neymar instead of Haaland is yet to be seen.
However, due to Barcelona's economic difficulties, the Blaurguarna outfit could have financial issues in bringing Neymar back to the club he played at for six years.
The good news for the Catalan side is the 29-year old's current contract runs out in a year - meaning should Neymar choose not to renew this summer, it could allow PSG to cash in on their superstar at a discounted price - as opposed to allowing him to leave on a free next year.
Having wooed over Lionel Messi into reportedly staying at the club, Laporta has been contacted by Neymar's entourage to discuss their intentions for their superstar.
Barcelona boss Ronald Koeman was questioned about Lionel Messi's future and transfer talk of Haaland and Neymar ahead of their La Liga clash against Real Valladolid.
"Messi's renewal? It's a very important matter, we try to do our best so that Leo stays at the club for more years. But right now, we aren't thinking about next year but tomorrow's game."
"I don't know if Haaland or Neymar can come to Barça, the final decision of whether something is possible or not is not up to me, but to the President, based on the economic situation... We talk about how to improve the team and then we'll see.".
Neymar's time at PSG since leaving Barcelona has been heavily criticised due to his side's display in the elusive Champions League.
The Parisien side has underperformed in Europe since the Brazilian joined and have only reached the quarter-final stage once since 2017.
After last year's Champions League final heartbreak at the hands of Bayern Munich. Wednesday night allows Neymar and PSG to take revenge.
This 2020/21 season is one of huge importance to president Leonardo and PSG. Their struggles in Ligue 1 now sees rivals Lille at the summit of the table, with a three-point lead.
Should PSG fail to retain the league title and fall in their pursuit of the Champions League, it could affect the future of their superstar pair in Neymar and Kylian Mbappe.